Brazil
Living on a farm – how we did volunteer work in Brazil
July 21, 2018
Those who ever tried to volunteer while traveling know, that it is an absolutely amazing experience. And there are plenty of short-term volunteer opportunities online. That's how we also found the chance to volunteer in Brazil on a big farm. Read about our firsthand experience.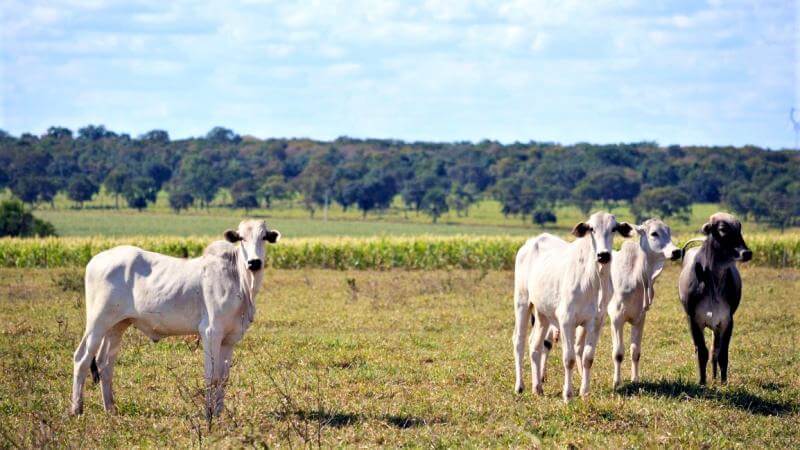 How to find volunteer work in Brazil
To volunteer while traveling was part of our plan ever since we started this journey, but we were saving it for more expensive countries, like Brazil. The ideal way to find the best volunteer opportunities is online via the Workaway site. For a small annual fee, we became part of the volunteer community and could freely browse through many volunteer opportunities in Brazil.
As we both are village people and we were working on gardens and fields as children, we were very curious about how a work on Brazilian farm looks like. And having the chance to drive through the state of Matto Grosso, place with many farms, it was pretty clear we have to stop here and find out.
Gallery
Is volunteering abroad worth it?
Many could ask if is volunteering abroad worth it. I think there is no better way to get to know the culture and life in the country. To work in exchange for accommodation and food only costs you time, so if you have time, I say, go for it!
Usually, simple work 3-5 hours a day gives you a nice peek into a completely different life, and still enough time to explore the surrounding area in the afternoons. Moreover, for us as digital nomads, it was a great opportunity for how to work on our projects and earn some money while having almost no expenses.
Our first experience being volunteers in Brazil
I found many interesting places on the Workaway site, but the one I like the most was what looked like a small farm near Campo Grande, the capital of Matto Grosso state, about 4h drive from borders with Bolivia. I won't lie to you, one of the reasons I like this place the most was, that there was a pool. But the good reviews Pedro got from other volunteers who stayed with him had an important decision making an impact as well.
Gallery
How looked our work on a Brazilian farm
The evening we arrived, Pedro cooked us an amazing soup and we discussed how our stay will look. It turned out that Pedro's farm is a part of a much bigger farm – 900 cows and many hectares of land is not exactly what we would call small, maybe the farm itself was bigger than the whole Slovenia… But supposedly, in Brazil, this is a small farm.
Our job was focused on the small farm, a small project Pedro started for himself. We would work 2 hours in the morning in the garden, then hang out by the pool and in the hammocks, and later work 2 more hours in the afternoon.
Making cheese and planting banana trees
The work itself was very easy. We did some gardening in the morning, planting salad, onions, bananas, and pineapples. Then some easier work in the afternoon, like making cheese, getting some corn for dinner or making typical Brazilian corn pastry called pamonha. One day Pedro took us on a tour through the whole farm – 5 hours of walking! The life was slow, peaceful and fulfilling. Getting a break from our computers and spending some time with hands on the ground was really relaxing.
Gallery
The best volunteer experience
Every day, one of the boys climbed a coconut tree and got some fresh coconuts to drink. In between the working hours, we would work with our computers or just hang out in the hammocks by the pool. I installed a slackline between the big mango trees and walking on it soon became almost everyday routine.
Every evening we shared dinner and conversation about everything, sharing our opinions and experience from traveling. I can easily say, that this could be the best volunteer experience we had. But it was also the first one, so we will see about it. We will definitely continue to work and travel in Brazil. Next volunteering is already waiting for us in Ubatuba, the capital of surfing, in an eco-lodge 100 m from the beach.
Gallery
Do you like this article? Pin it to your Travel inspiration board >> .
Living on a farm – how we did volunteer work in Brazil