Peru
When your car lets you down
February 19, 2018
Sunday evening, dark, nobody speaks English, we don't speak much Spanish and have a totally empty car battery because of a stupid alarm, which starts to rumble every day at 10 a.m. ...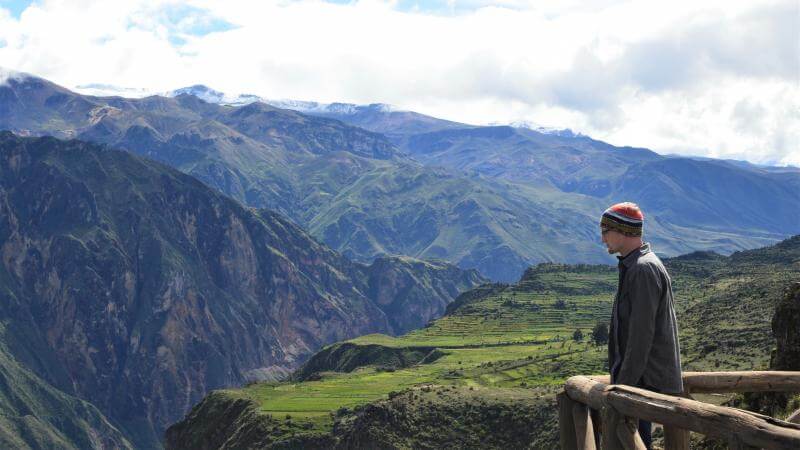 When the battery is completely dead
With our great car we have had a big trouble right from the beginning – every day at approximately the same hour, the alarm activates. We always thought a cat ran across it a or a dog peed on the wheel, but just to be sure we left the keys at the reception of hotel we parked at before we set to our 3 days hike. Well, obviously the receptionist failed to turn off the alarm, as when we got back on Sunday evening, the battery was completely empty...
When men cannot manage, its time for the woman's superpower
What now? The receptionist was doing his best, trying to find cables or auto mechanic, but we didn't really understand him, he didn't understand us and moreover, he was not from the city so he didn't know anybody... After 30 minutes when he and Primoz were running across the city trying to find a help I got up and went to the neighboring hostel. We went there for delicious pizza the first night here, so I knew the guy speaks good English. And as it turned out, he also had the starting cables. Well, he had to find them first, as he was just moving out, but eventually, he and his old WV van did start our small picachu. Aleluja praise the unknown Peruvian from Pachamama hostel!
Well, end good, all good. The first thing we did is that we ripped out the cable from the alarm speaker. That, of course, doesn't solve the problem, so the plan is to find an auto mechanic in the Sacred Valley and get rid of the whole alarm. So hopefully, if we don't forget the lights turned on, the battery will last until the end of the world.
Update: we did forget the lights turned on, so we're solving the same problem in the Sacred Valley. We also got a flat tire with two big nails in it. Looks like the car story is continuing... Btw, many auto mechanics here are women, ho nice is that :)
What about you? D you have a similar experience? Would love to hear about them in the comments.
:
When your car lets you down