Iceland
White fairytale and Northern lights – Iceland in winter
March 15, 2021
Iceland attracts tourist all year round. Yes, even in winter. The beginning of winter was also the time we chose to visit Iceland. Read about the 3 main reasons why we've headed to the icy cold wind and snow.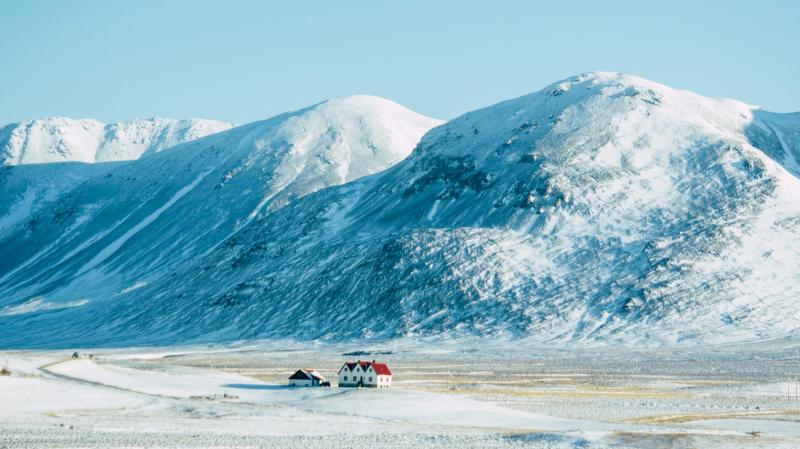 Winter Iceland is completely different from Iceland you know from photos. Snow and low winter sun create unique light conditions and photo opportunities, but also a unique challenge – short days and closed roads. This can prevent you from seeing all the places you want, so careful planning is of utmost importance.
When we started this road trip at the end of October 2019, we had beautiful 10 hours of sunlight during the day. Two weeks later, at the beginning of November and at the end of our trip, it was only 8 hours a day.
Our strategy was driving at dark to get to the first destination at sunrise and leaving the last destination at sunset to get home at dark. Luckily, it didn't mean getting up too early as the sunrise was between 8 and 9 a.m. at this time of the year. On contrary, it meant countless beautiful sunrises and sunsets in one of the most beautiful countries in the world.
Gallery
The positives and negatives of visiting Iceland in winter
Considering all the pros and cons of visiting Iceland in the winter, even now when I know how terrible the wind and cold weather is, I'm still extremely happy we had a chance to see the winter Iceland.
Cons
Short days
Closed roads
Closed some camps
Bad weather – snow, icy cold wind
Pros
fewer tourists
possibility to visit ice caves
possibility to see Northern lights
fairytale snow landscape
When all the colors are covered by snow
One of the many reasons for visiting Iceland is its rich and colourful palette of various landscapes. You would think that when this beauty is covered by snow, it loses its magical touch. On contrary! Seeing this landscape covered by snow has a unique charm, especially during a different part of days when the sun rays break the lights into various colours and shades.
Add frozen waterfalls to dreamy snow landscape and pastel colours of sunrises and sunsets and the photographer's paradise is born. Wev've mostly enjoyed the snowy fairztale during the first days of our trip, when we were exploring West and North Iceland.
But why keep writing about it when one picture is better than thousand words...
Gallery
Meet miss Aurora Borealis
There is one amazing natural phenomenon that will persuade you to visit Iceland in the winter – the Aurora Borealis, or less poetically the Northern lights. We were lucky to see them when we were staying in West Iceland and our little Airbnb was an amazingly strategic place to enjoy this light show.
The possibility to see the northern lights was one of the reasons I was so much looking forward to the winter in Iceland. Although the fact it's winter is not enough to see the northern lights. Besides the solar activity being strong enough in the area, the sky must be completely clear during the night and you have to be in a place without any street lights.
On our third day in West Iceland, we were constantly checking the weather and solar forecast - and it looked good.
Around 8 p.m. we headed out to the cold and howling wind to discover the first sight of this beauty - a bow of white light crossing the sky. For an hour, we were waiting outside, trying to fight the wind and cold, waiting for the sky to fill with a green light. Eventually, we gave up and went back to the warmth of our apartment. Neza was disappointed "It's not green, its' like finding out Santa is not real..."⁠

We stayed up for a bit longer trying to warm up with some delicious Icelandic vodka when around 10 p.m. Primoz came from outside and said "You have to see this!"⁠ The sky was illuminated by bows of light-green and white lights. The sight of it was amazing. I was taking photos like crazy when at one point Aurora started dancing. A strong bow of lights appeared above our heads, moving and changing colours from light green, to red, purple and blue...

It was breathtaking. After a few minutes, it broke into a thousand stripes and lightened up the whole sky before leaving us in the dark again. Just a few minutes later it started dancing elsewhere... It was another hour before the lights started to fade and our butts were too frozen to wait for another Aurora display.
The Northern lights are a natural phenomenon caused by solar activity and can be visible on both poles (of course, on the south pole it's called Southern lights). The lights are active probably since our planet was born and therefore there is no wonder loads of myths and legends are connected to it. I like the most the legend of the Vikings, who believed that the lights were reflections or glow from the shields and armour of the Valkyrie, female warriors who would choose who may die in battle and who may live to fight another day.
Read more legends about northern lights, what creates them and where to spot the on the Aurora zone info website.
Gallery
Another Icelandic speciality – the ice cave
When we were in South Iceland we were considering the visit to the ice caves for our last day there. Eventually, we've decided to spend the day elsewhere. The reasons for our decision was that at the time we were in Iceland, most of the big caves were not accessible, only one small one could be visited, so we've decided to leave this one for a better time.
I've asked fellow travellers Tegan & Alex from Why Not Walk Travel Guides to share their ice caving experience with you:
One of the best things to do on a winter road trip in Iceland is to go glacier caving in Skaftafell National Park, near Vik. The tour lasts about five hours and includes a hike up the majestic Vatnajökull glacier and the opportunity to hike inside an ice cave. The tour provides ice picks, crampons, helmets, and harnesses-- but most of the gear is just for extra safety, you'll likely only use the crampons! You are given the option to upgrade to sturdy boots when you arrive, which is recommended if you're not already wearing hiking boots. The glacier can be very slippery, and the boots and crampons were a great addition.

The opportunity to go inside the naturally-occurring ice caves is something you can only do in winter, due to the recession of the glacier's rivers, which freeze as they recede. The caves form in totally different parts of the glacier each year and are vastly different in size, height, and colour. You may be able to walk inside standing up, or you may have to crawl-- it all depends on how the water froze! The hues of blue were absolutely mesmerizing - a sharp, electric blue that you may not even think could occur in nature! The ice froze around the rocks in swirling patterns, and it's truly a once-in-a-lifetime experience to get to peek inside.
Gallery
If ice-caving is something you don't want to miss while you are in Iceland, my friend recommends Melrakki adventures that specialize in ice caving and glacier hiking in small groups. Tegan & Alex's recommendation is Glacier Guides IS and their "Into the Glacier: Ice Cave and Glacier Hike Tour" option.
Is winter in Iceland worth seeing?
I say yes, it is! Yes, it's harsh, I was cursing myself for doing it when I fought the freezing wind accessing even the most hidden parts of my body. I was cursing myself for doing it while hard pieces of snow were beating me in the face.  But as soon as I got to know Iceland without tourists, as soon as I saw Aurora for the first time, as soon as I've ripped off my clothes in the freezing air and jumped into the hot water of Icelandic hot springs, I was happy as a little kid.
I hated it and I loved it at the same time. This is what I've written the second day in Iceland when the worse weather hit us:
Ok, I'll admit it already on the second day - my idea of Iceland in the winter was very romantic. Naive I'd say now. So what it will be around 0°C? We have that in winter too. So what that it's gonna be windy. It was windy in Patagonia and I've survived. What I forgot was, how annoying the wind was, and how much worse it will be in combination with so low temperature. 

Oh, and how much I was looking forward to the snow, I haven't seen it in 2 years. And I was happy to see it - from the warmth of the car, and on the pictures, not when it was flying right into my eyes. And did I mention the wind? I'm so tired of the wind. Everything we do is 10times faster, cause we can't wait to be back in the car, where we have half an hour to warm up, before we go out again, and I'm trying to press the camera shutters with my freezing fingers.

But then, the sun shines between the clouds, colouring everything in yellow and orange. Illuminating distant fjords and Islands. Illuminating my soul and all the beautiful places around, which are not crowded at all. And then, despite the cold, we go for an ice-cream and meet some hot pots on the way and drink some Icelandic vodka at home and suddenly, winter in Iceland doesn't seem so bad anymore…
Eventually, the weather got better. I made my peace with the fact, some places are simply inaccessible and enjoyed the rest of the trip fully, doing what weather condition allowed us to do and enjoying the perks of being in Iceland in the winter.
Gallery
Do you like this article or are you planning on visiting Iceland? Pin it to your travel destination board to access it later >>
White fairytale and Northern lights – Iceland in winter