Bolivia
The best things to do in Tarija, Bolivia
May 12, 2018
Tarija belongs to one of the less visited cities in Bolivia. It is a shame considering it is the best place where to unwind after all the other demanding tourist activities in Bolivia. Here you can easily sit down and relax while enjoying good wine, good food, and very pleasant climate. Check out the three main reasons, why everybody traveling in Bolivia should visit the lovely city of Tarija.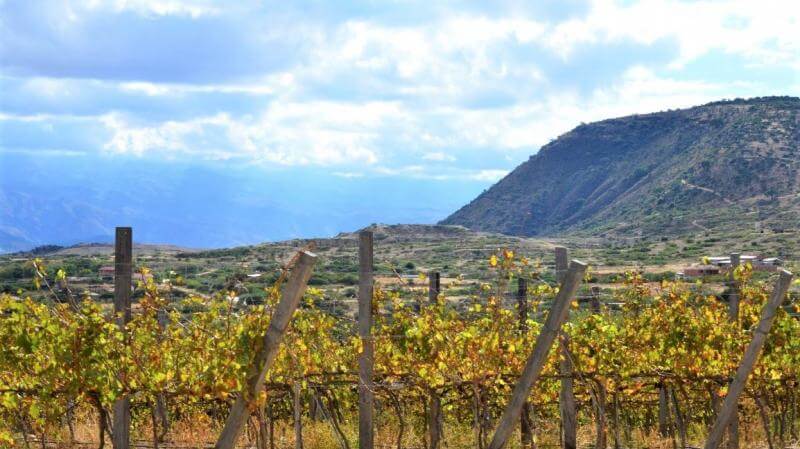 Where is Tarija, Bolivia
Tarija is a city in southern Bolivia with a pleasantly mild climate and easily walkable colonial center full of cute little shops, cafes, and restaurants. Tarija is also Bolivia's premier grape growing region, yes, there is such thing as a Bolivian wine and the fact that you didn't know that means the only thing – this wine is produced mostly for local consumption, making it one of the cheapest in the world without taking a toll on its quality.
How to get to Tarija, Bolivia
Several daily buses leave to and from La Paz (18 hours), Sucre (10 hours) and Santa Cruz (14 hours). There is also a connection from Tupiza (7 hours), if you are finishing your Salar de Uyuni tour there, it's worth making a jump a bit more south to this wonderful region. If your plan is to continue to Argentina, you can take a colectivo (minivan) to the nearby border town of Bermejo, although there are some direct international connections too. Tarija has as well an airport, so if you don't have time to spend hours on the bus, this is a good option to look into.
Gallery
What are the best things to do in Tarija, Bolivia
While Tarija has some museums, churches and even organized tours to nearby canyons and Inca trail, my ultimate advice would be to forget about being active here and simply enjoy the great Bolivian wine, excellent steaks and laid-back atmosphere of this city. This is also what this gorgeous city is famous for.
#1 Take a tour to taste various Bolivian wines
The absolutely best of things to do in Tarija, Bolivia is to go on a wine tour. While it is possible to take a taxi or public transportation to the wineries, it is still best done with a tour guide, the prices vary from 100 - 170 BOB (14 - 20€) and usually include visit to 2 industrial bodegas, 2 small artisanal bodegas in the Valle de Concepcion, all wine samples, small snack and a studied sommelier, who will give you great information about wines of Bolivia, wine tasting techniques, and the Valley itself. As Tarija is not very touristic, you won't just bump on a tour operator on the street. Your best option here would be to go with Viva tours, which are close to the central market and offer tours in English as well.
Gallery
The best wines of Bolivia
Before going on the wine tour, we spend two days in a small city Uriondo in Valle de Concepcion, making some research on our own, so I can reliably tell you my opinion on the best wines of Bolivia. While the biggest wine producers are Kohlberg and Campos de Solana, which you can also visit during the wine tour, we also had some great vine from Aranjuez and Terruno. For the cheapest bottle from these brands, you can pay as little as 2€, though it's possible to go wild and enjoy some baric wine (maturing 4 – 24 months) for as little as 8 – 15€ a bottle. For the artisan wines from small bodegas in the Valle, we paid usually around 4€, which I think is a great deal to try Bolivian wine, which is produced in as small quantity as 3000 l yearly.
#2 Splurge yourself in top steak restaurants in Tarija, Bolivia
Eating steaks are the second best thing to do in Tarija and many people claim they are better than in Argentina (will tell you if it's true after our visit there). During our stay here we went to the 3 top restaurants and I can tell honestly tell you, it was the best food I had in Bolivia and this only time I wasn't holding myself back regarding eating meat. Even if you travel on a budget you shouldn't miss the visit to the top restaurant in Tarija - El Fogon del Gringo.
Prices are of course higher than in any other Bolivian restaurants, though for a 250g steak you will pay as little as 8€ - this won't happen anywhere else in the world. If you don't know your way around meat, don't worry, the friendly and well-educated waiters will make sure they will bring you exactly that piece of meat, which you will like. And of course, what goes well with the meat is another bottle of wonderful Bolivian wine.
Gallery
#3 Stroll through the streets and laid-back parks of Tarija
If you had enough of sitting around and drinking great Bolivian wine and eating tasteful stakes while enjoying the pleasant sun rays, walk in the narrow streets of this city is one of the greatest things to do in Tarija. Filled with cute little stores, restaurants, and parks, this city offers some great shopping opportunities as well. You will find here many wine salons, where you can fill your supplies of great wines of Bolivia as well as many renowned clothing brands. Make also sure you go to check the new Mercado center, where traditional Bolivian culture mixes up with new designed architecture and western feel.
#4 Visit Sama Bilogoical reserve
Just two hours ride from Tarija is a beautiful Nature reservation Cordillera de Sama Biological Reserve. With Sand dunes, troops of flamingoes and startling clear night skies it will be another unforgettable experience you will have in Bolivia. Beside beautiiful Tajzara lagoon you can also set your foot on ancient Inca's trail and experience what the pilgrims did more than 500 years ago.
Do you like this article? Pin it to your Travel Inspiration board:
The best things to do in Tarija, Bolivia