Bolivia
Top 8 places to visit in Bolivia – travel tips and tricks
June 6, 2018
There are many things to do and places to visit in Bolivia. During our 2 months journey we visited lots of them and now I can bring you the top list of places to go in Bolivia, travel tips and tricks for safe and enjoyable vacation.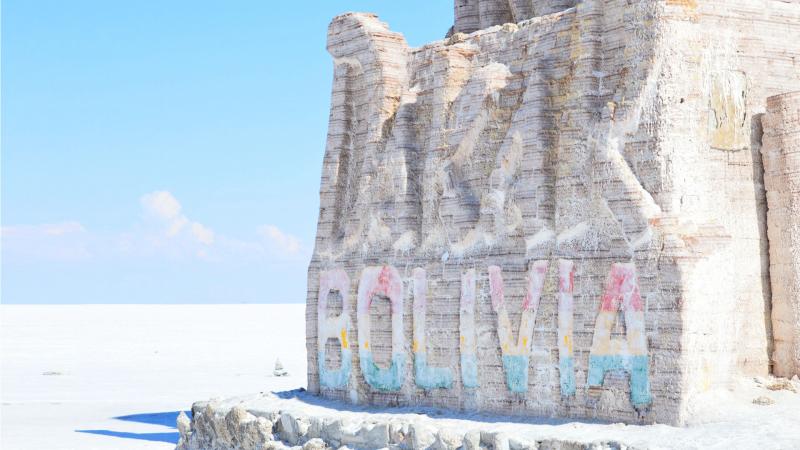 Where's Bolivia?
Bolivia is one of the countries located in the heart of South America. It belongs to one of the most diverse and perplex nations, spreading from the Atacama Desert through the high Andes down to the Amazon basin. This makes Bolivia landmarks very attractive to tourists, as you can visit high mountains, vast desert as well as a green jungle. The natural diversity of this country gave a space also for various cultures to develop, thus Bolivia is rich not only on thousand species of animals and plants but also on people and culture. What are the best places to visit in Bolivia, travel tips and tricks, you will find out in this article.
Is Bolivia safe for tourists?
Though many guides highlight potential danger when traveling in Bolivia, tourism safety was not a visible problem here and we felt very safe most of the time. It's possible we were lucky, that nothing has happened to us, therefore, certain precaution should be always taken. Basic rules you can stick to are following:
Unless necessary, avoid walking at dark
Always let somebody know where you are going – your hotel or other travelers
Avoid hiking alone, it's better to hike in a group of at least 4 people
Don´t show of your valuables
If you book a tour, do it with a verified tour agency  - great source to check their reviews is Facebook page or Tripadvisor)
Use only registered taxis – they have a special sticker on the front window, ask in your hotel how to recognize them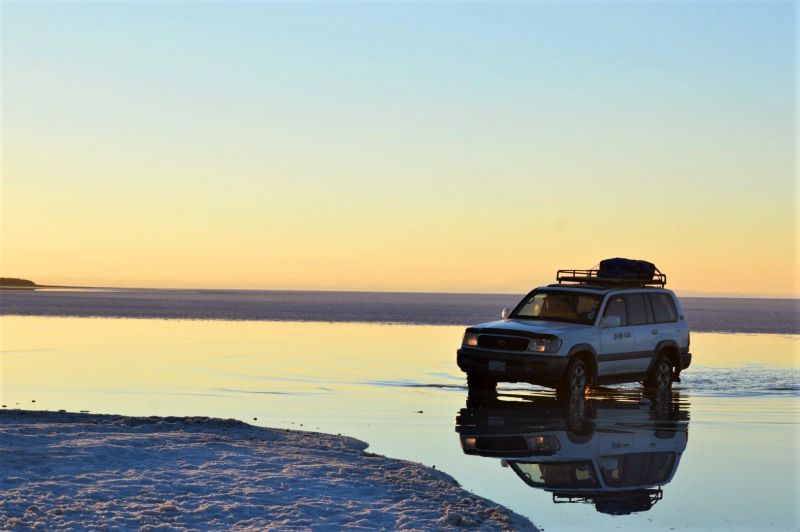 Altitude sickness and how to deal with it
A big part of Bolivian landscape is made by high Andean peaks and many cities lie as high as 4000m, therefore altitude sickness is not something to underestimate. Make sure you start your trip in lower-lying cities (Sucre, Samaipata, Tarija) and spend enough time there to acclimatize. Then you can continue to higher cities (Potosi, Uyuni, La Paz, Copacabana). We didn't have problems with breathing and headache till we got to 5000m, but a friend of mine experienced it much lower and described it as "a fat man sitting on your chest".
How do you know if you have an altitude sickness? You can experience a headache, shortage of breath and general problems with breathing, as well as weakness and fatigue. If symptoms are mild, make sure you drink plenty of water, coca tea and chew some coca leaves (for start, put at least 10 coca leaves to your mouth, moist it, then set aside to your cheek and let it work). If though you have more serious problems, immediately seek a medical help – although altitude sickness is not a serious issue, if unattended, it can cause big problems. Read more about dealing with altitude sickness here.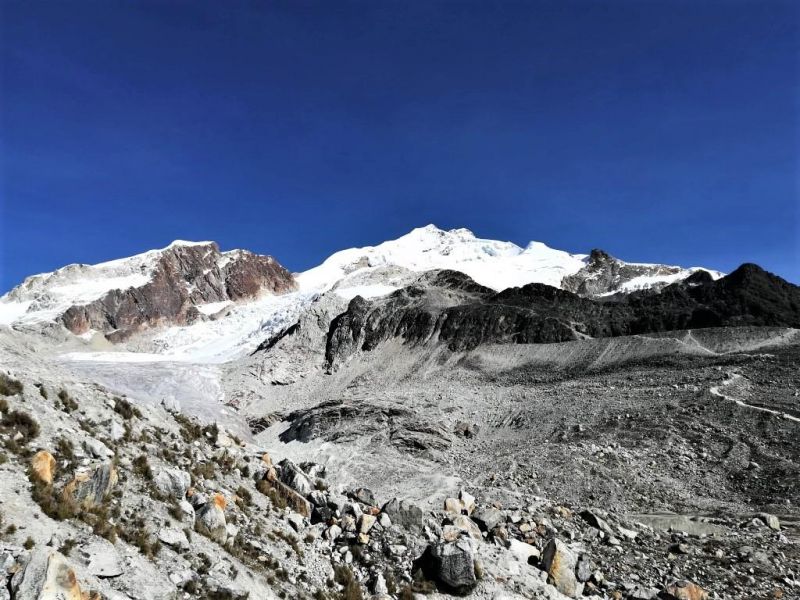 The best places to visit in Bolivia
Everything you need to know for your Bolivian road trip you will find here: best cities to visit in Bolivia, trekking and best climbing spots in Sucre, amazing Salar de Uyuni pictures, where is the easy 6000 m peak to climb, and the best Bolivian wine and how to see La Paz from the air.
During our 2 months, we had a chance to visit cities on the man gringo trail, as well as less visited places in Bolivia. Sticking to the main gringo trail will assure a good tourist service, safety, plenty of accommodation and restaurants as well as frequent transport. I have though included also some less visited cities where lack of tourist is what makes them a special and worth visit.
#1 Uyuni – salt flat in Bolivia that turns into a mirror
Salt flat near Uyuni, called a place that turns into a mirror, is for sure the star attraction for all backpackers in Bolivia, and the first place is well deserved. The city of Uyuni itself has not much to offer besides the salt flats tour, but that is really all you need. Numerous tour agencies offer various tours from 1 day trip only to the salt flats to 4 days including two volcanoes and several lagoons in the Bolivian part of Atacama Desert. An opportunity to admire the wonder of Salar de Uyuni sunset and sunrise in a place often referred to as the border between heaven and earth is something, everybody should get at least once in a lifetime.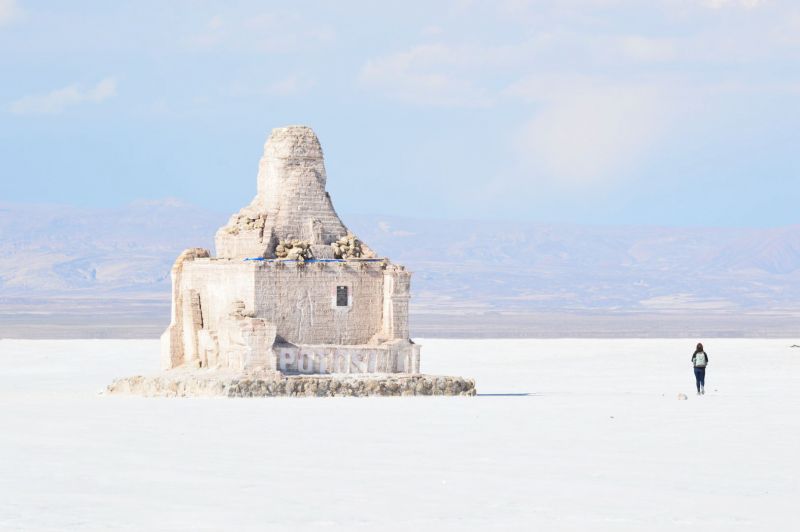 #2 Sucre – learn Spanish and enjoy outdoor activities
Sucre is official Bolivia's capital city and with its beautiful colonial architecture, it can easily make it to the top of the world capital cities. Sometimes it is also called the white city and the reason why is clear the minute you step on its streets. If Spanish is your weak point, then making Sucre your first stop on your travel through Bolivia is more then wise – numerous language school with friendly prices will get you read ready for your journey through Bolivia. Why you should put Sucre on the top of your travel itinerary is also it altitude - lies at the altitude of 2800m, which makes it a great place to start your journey and acclimatize for the higher cities.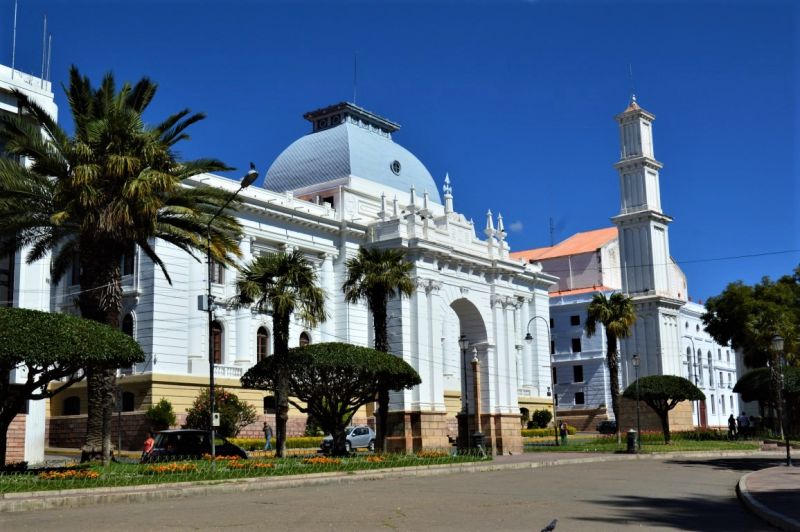 #3 Potosi – the faded glory of the silver city
Potosi lies at the altitude of 4000 m, so spending some time acclimatization in Sucre before visiting is more than advisable. The whole story of this city is tied to its silver mines. During its best times, it became the largest and wealthiest city in the Americas. Once there was no more silver in the mountain, the city and its citizens slipped into poverty. Now the mines of Cerro Rico (the rich mountain) are still up and working, though mining moved from silver to other metals, still making it a good motivation for many to make their living. Potosi definitely is one of the best Bolivia landmarks, the biggest reason for tourists to come to Potosi is to visit the mines, though a walk through the historical city center is also a must.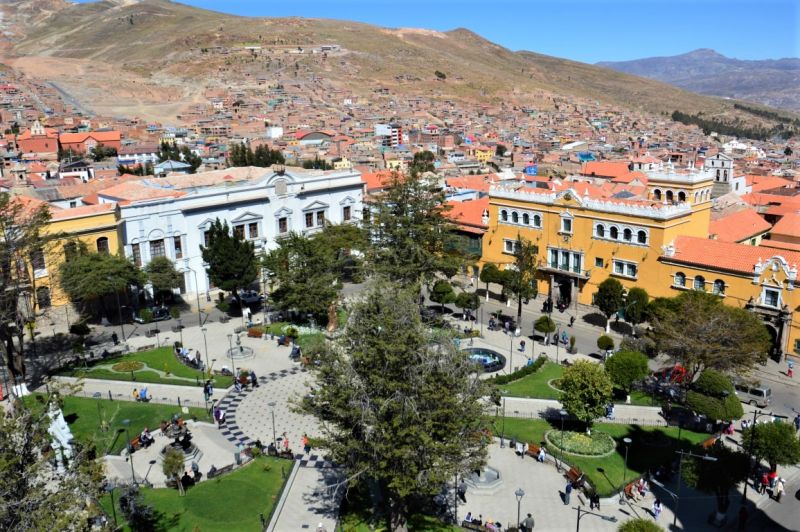 #4 Copacabana – watch the sunset over Lake Titicaca
At the shores of Lake Titicaca lies a small city well known for its wonderful white cathedral and amazing sunset scenes. The number one attraction for most of the tourists though is a visit to the mystical Isla del Sol, place where according to the legend the first Inca was born. There are daily boats taking tourists to Isla del Sol and Isla de la Luna, where you can either sleep in numerous hotels or homestays or get back to Copacabana by the afternoon boat. Quite an important update about this place is, that the northern part of the island, where are located most of the sacred Incas ruins, was blocked for tourists the first quarter of 2018, so check this information before heading there, to avoid an unpleasant surprise.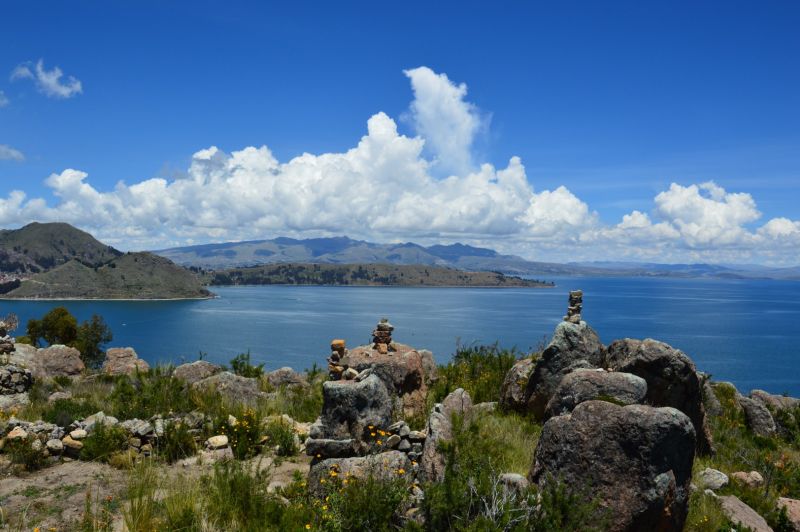 #5 La Paz - discover the city from the air by the famous Teleferic cableway
Considering to be the administrative capital of Bolivia and seat of the parliament, La Paz is a very interesting city worth visiting. You might have heard scary stories about kidnapped tourists being buried under buildings, but this is now more of an urban legend than a trustable truth and you definitely shouldn't avoid visiting La Paz just because of a safety concern.
Maybe this city lacks the colonial beauty of other South American cities, but it sure has many other highlights. Beside possibility to make numerous hiking and trekking trips to the Surrounding Mountains, including what is considered the easiest 6000m peak to climb Huayna Potosi, one of its world known specialty is its public transport system. The whole city is covered by a network of cableway called Teleferic, which can cut getting from one side of the city to another from 1 hour to 10 minutes, but mostly represents a great way, how to see the whole city from the air.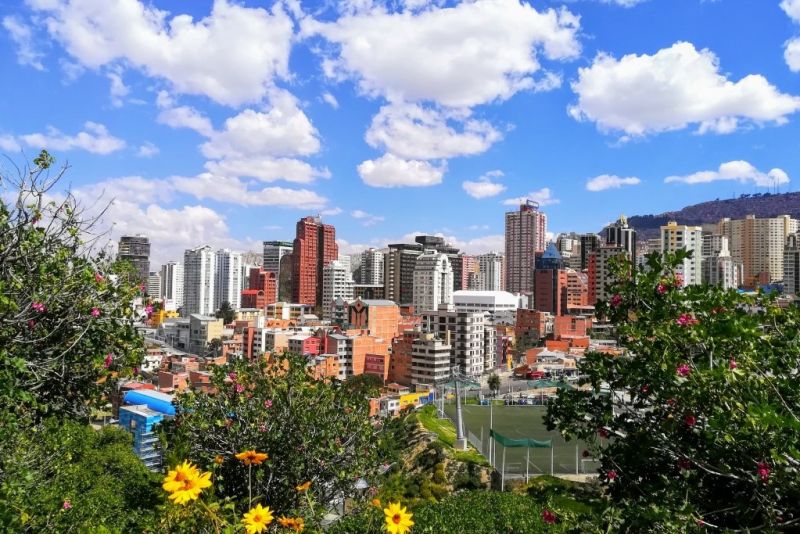 #6 Tarija – where you find the best Bolivian wine
Tarija belongs to one of the less visited cities in Bolivia, though it's quite close to the massively visited salt flats. It is though one of the most popular vacation spots for Bolivians and there is o wonder about that. Here you can easily sit down and relax while enjoying good wine, good food, and very pleasant climate. Beside wine tours, you can also visit the Cordillera of Sama Biological reserve with beautiful nature, almost empty Inca trail and some great spots to watch flamingos and flying condors. Once you are there, make sure you visit the number one Tripadvisor restaurant El Fogon del Gringo – for two delicious steaks, side-dish and salad buffet bar, and a bottle of wine you can pay as little as 25€.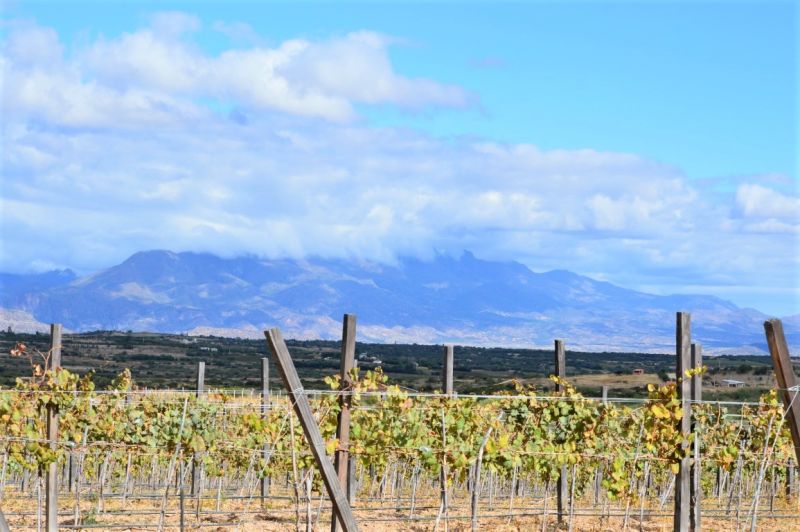 #7 Samaipata – the Bolivian expats' heaven
Two hours' drive from the tropical city of Santa Cruz lies a small town Samaipata – completely different from any other Bolivian city. It is a popular settlement of Dutch and German people as well as other foreigners, which makes it a trendy bohemian place to live as well as relax. Little art shops, fresh baked French bread, cute cafes and always some new street art, Samaipata won't disappoint any visitor. There are many things to do in Samaipata – ancient El Fuerte, wonderful waterfalls, the nearby Amboro National Park or the place where Cheguevara died. But be aware, without a car, you will have to join an organized tour or share an overpriced taxi.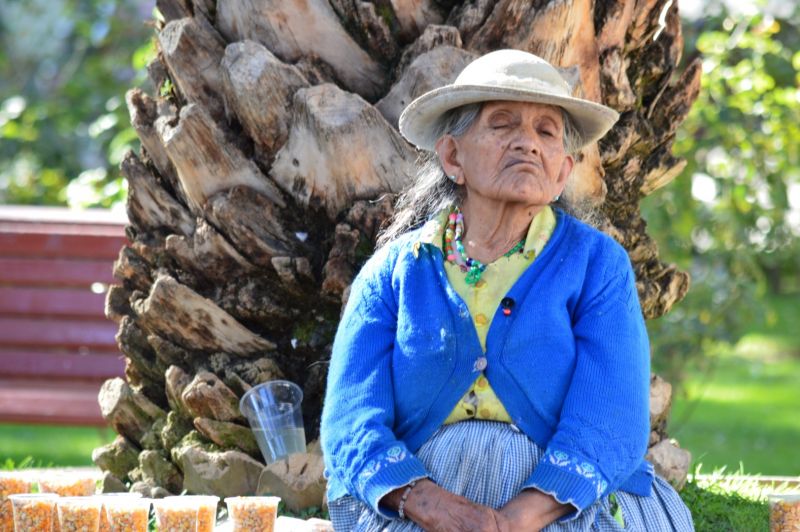 #8 Trinidad – rainforest tours and tropical weather
Personally, we haven't visited Trinidad, as we run out of time when we came to this area. But our friends did the rainforest tour there and absolutely loved it. Trinidad lies close to the Río Mamoré, some 500km northwest of Santa Cruz. It is the commercial and administrative center of a vast wilderness hinterland of swamps, forest and savannah where rivers remain the main means of transport and cattle-ranching is the biggest industry. Like most towns in this region, Trinidad was originally a Jesuit mission, but only a few signs of that past remain (unlike in San Juan de Chiquitos, which is famous for its Jesuit missions). If you desire an adventurous rainforest tour, this is the place to go.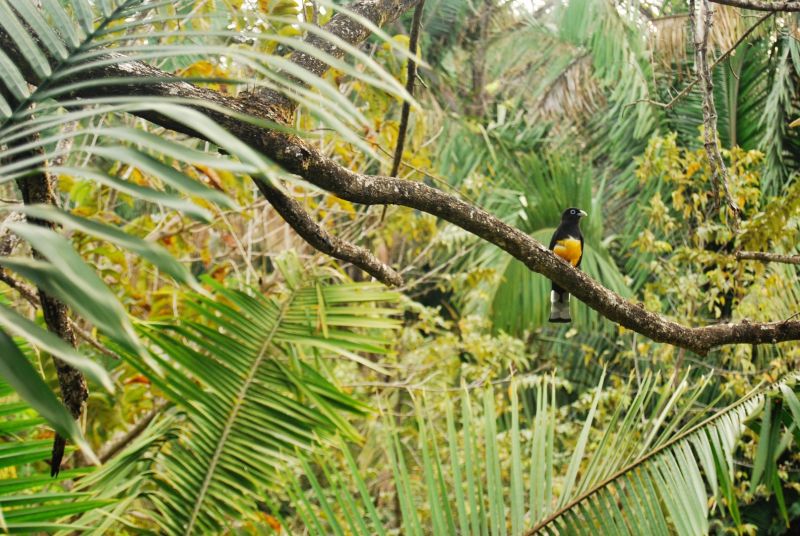 Want more? Read about 25 tourist attraction in Bolivia which you shouldn't miss.
Do you have another place to recommend in Bolivia? Share it with me in comments
If you like this article, don't forget to pin it to your Travel inspiration board >>
Top 8 places to visit in Bolivia – travel tips and tricks