Peru
A brief guide to Peruvian food & drinks + one recipe
March 23, 2018
For many the best thing about traveling is to taste local food, we are not an exception and during our 2 months in Peru, we have tried a lot of different specialties. I've decided to bring some of them closer to you in this brief guide.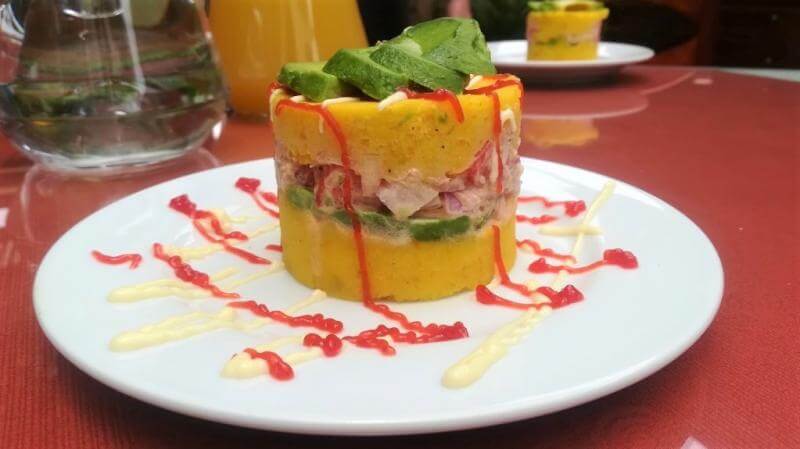 Peruvian kitchen is very diverse and prices can vary from 5s./1,2€ to over 50s./12€. While I tried to stick to vegetarian options (not always possible), Primož was indulging himself in different creations from chicken, beef, and alpaca. Very fast we have also found out, that eating in small restaurants where locals eat won't kill us and will save us lot of money (usually 5 - 15s. /1,2 - 4 €). And even in more expensive places, we always searched for menu turistico, which usually included a full plate of soup, main dish and sometimes even a dessert.
In the beginning, I almost cried, seeing that if I want to stick to not eating meat, I would have to pay double. Eventually, I got used to the occasional grilled chicken and even tried Lomo saltado made from beef, both fast became one of my favorites. But what will I tell you, rather check the pictures:
Gallery
This is just a shortlist of all the delicious food Peru has to offer. I am a big lover of fish and sea food, so had a great time on the coast, while Primoz more enjoyed the Ande's meat specialties. With more and more tourist coming, there are also many places offering just vegetarian dishes in bigger cities, just be ready to pay more for them...
Recipe for Lomo Saltado / Sauteed Beef Tenderloin
Prep. Time: 30 minutes  
Level: Easy
Servings: 4
Ingredients:
1 pound beef tenderloin – can be switched with champions for a veggie version
2 red onions, peeled and sliced into thick strips
2  tomatoes sliced into thick strips
1 or 2 yellow chili pepper (Peruvian Aji Amarillo) cut in thin stripes
vegetable oil to fry as needed
Garlic chopped
Soy sauce, vinegar, beef/vegetable broth.                            
3 tablespoons chopped fresh parsley
Salt, pepper, cumin, dried                             
French Fries 1 package (1 lb )
Pisco or brandy (1/2 cup)
Instructions:
In a bowl marinate the meat with salt, pepper, and little cumin. Add the soy sauce. Set aside for 5 minutes. Heat 2 tablespoons of oil in a frying pan (medium-high heat). Add meat and fry until juices begin to release. Add a spoonful of garlic. Cook for 1 minute. Continuously move the pan and make fire (Sautee technique). Add a portion of onions until they are halfway transparent. Stir in the tomatoes and the yellow pepper. Cook until the tomatoes soften. Pour in a spoonful of soy sauce and ½ ounce of brandy.  Cover and cook until beef is done. If preparation is too dry add 1 spoonful of vinegar or 2 spoons of beef broth. Season to taste with salt, pepper, and cumin. Sprinkle with chopped parsley to serve. Serve with white rice and potato fries. (you can also mix fries with the meat while finishing cooking, they will get soft and absorb the juice)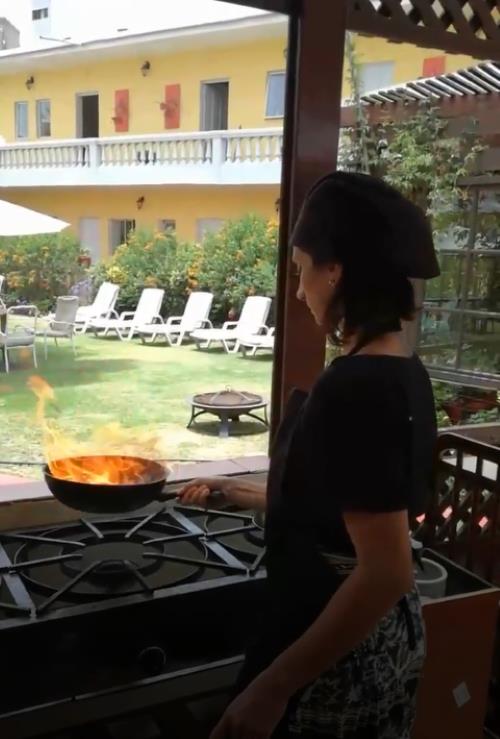 Do you like this Peruvian recipe? Pin it to your Cooking inspiration board >>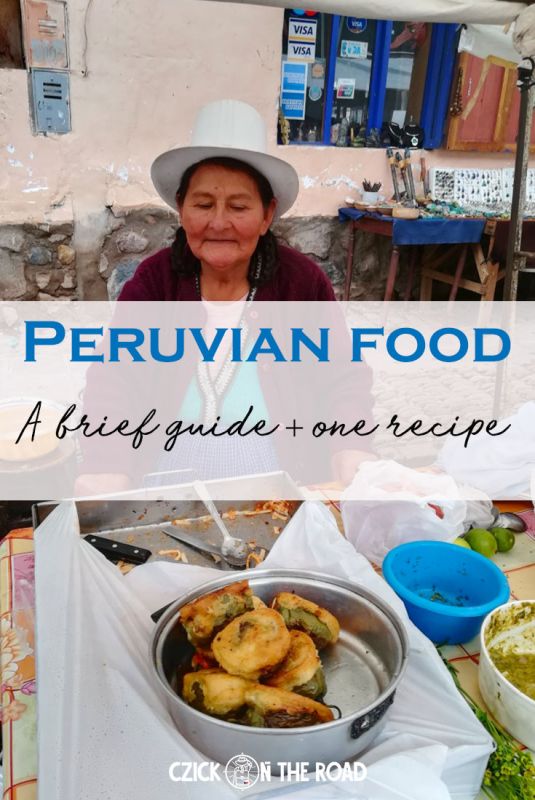 A brief guide to Peruvian food & drinks + one recipe