Chile
The best places to visit in Chile – highlights of our 2-months trip
January 18, 2020
Chile is a peculiar country in South America, which thanks to its unusual shape offers many interesting places to visit. Chile was on my radar mostly because of Patagonia, but I found out, there are so many interesting places in this country. Read more about the best places to visit in Chile and where we liked it the most.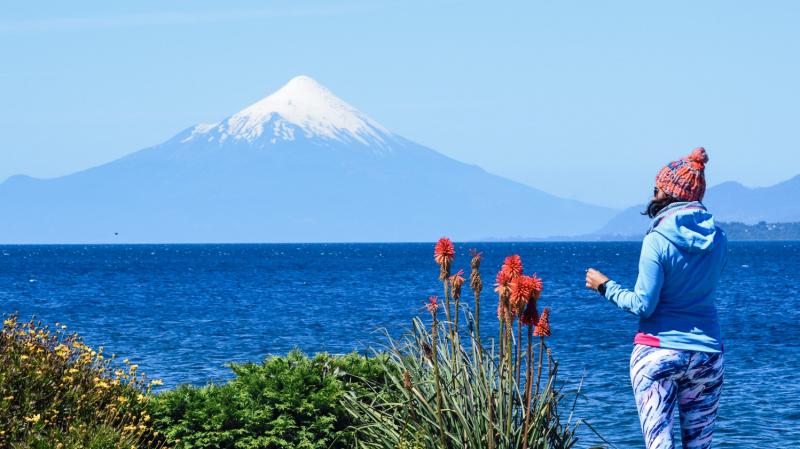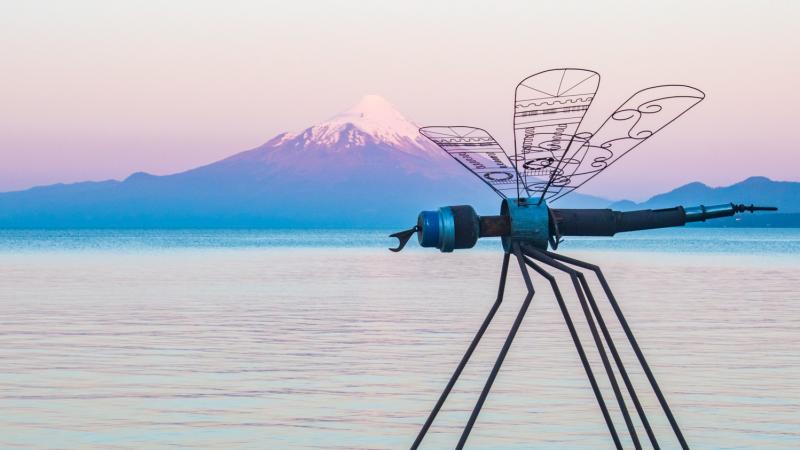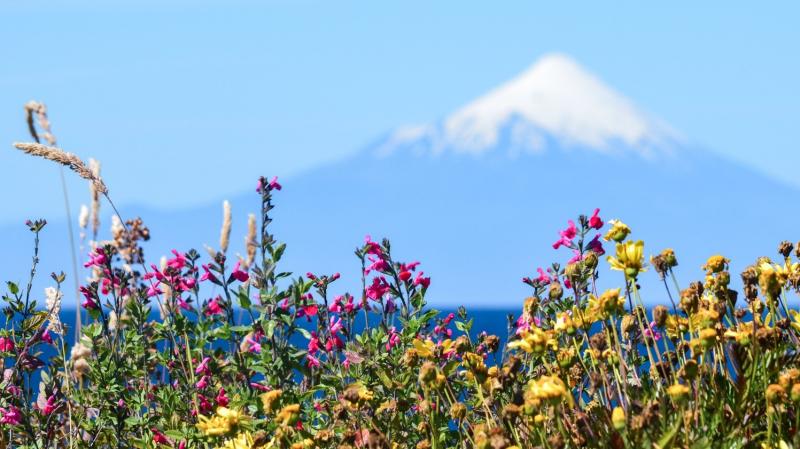 The best of Chile – where to go?
Chile is a country with a very specific shape – a long string of land pressed between the Pacific Ocean and the Andes mountains. From South to North Chile measures 4300 km, while in it's most narrow spot it has only 64 km. Thanks to this peculiar shape, it has a very rich and fragile biodiversity and also travelling through Chile is a bit more difficult and time-consuming, especially by car.
During our 15-month long journey in South America, we've visited Chile twice – first, north Chile, when we were travelling by car from Argentina to Peru. Then a few months later when we sold our car and flew from Lima to Santiago de Chile and continued to south by buses and planes.
If you are planning a trip to Chile and have limited time and budget, you will either have to decide whether to go to the north, stay in the centre or go to the south. The other option is to spend loads of time and money on plane tickets... If you don't have a limited budget and want to see only the best places to go in Chile, I think it's possible in 3 – 4 weeks.
Table of content:
North Chile – mountains, caves & abandoned cities
San Pedro de Atacama
My thoughts and feelings of Sand Pedro de Atacama are very mixed. It's been recommended to us by so many people and it truly is an amazing natural phenomenon. Yet, I would hardly put it on the list of my favourite places in South America. Why is that? San Pedro de Atacama belongs to the most popular tourist places in Chile. Yes, that means a lot of tourists and organized tours.
Nevertheless, San Pedro is a great place to visit if you don't have much time, as you'll be able to see all the wonders of South America in one place. You can visit mountain lakes, salt flats, flamingo reserve, geyser, various unique landscapes, authentic villages, go on a star-gazing tour and even climb a volcano!
One of the reasons why San Pedro is so popular among international tourists is also its easy location – 1-hour flight from Santiago de Chile to Calama (can be as cheap as 20€ - check prices here), then 1-hour drive by bus. The only hard thing to do in San Pedro de Atacama is to choose, what to go to see first...
Read more about San Pedro de Atacama – all in one wonders of South America
Gallery
Iquique and the Humberstone ghost town
We've stopped in Iquique on our way from San Pedro de Atacama to Peru and spend here a week – working and enjoying some beach time. Iquique in northern Chile is not famous for any landmarks, but it's a great place to get a rest on a long journey like ours.
There are some interesting places to visit in Iquique though. One of them is definitely the coast promenade. Besides numerous beach bars and restaurants, they also have free evening workout sessions, beautiful views on the rocky coast and a singing fountain with a light show. Very nice is also the city centre with wooden houses reminding American western towns.
One of the best things to do in Iquique is to visit Corbeta Esmeralda, a ship that played an important role in the fight of Peru and Chile at the end of the 18th century. The original ship sank during the war so the one in Iquique is a replica built in 2011 that serves as a museum now and for a small fee, you can go on a very interesting tour. Check prices here >>
Another interesting place is located just outside of Iquique. It's an abandoned Humberstone village built during the nitrate mines period. When nitrate was discovered to be a great fertilizer, in many desert areas in North Chile grew saltpetre mines, and next to them also cities. All were abandoned in the mid 20th century when synthetic nitrate was developed. Humberstone was the most successful mine, working the longest, thus preserved the best till these days, when it was proclaimed a UNESCO world heritage site and renovated as an open-space museum.
Gallery
Cuevas Anzotas near Arica
If I should pick my favourite city in Chile, it definitely wouldn't be Arica, but if I should pick the most beautiful ocean coast, then Arica is without doubts sitting on the first spots. Just 12 km from the Arica city centre is a geological wonder called Cuevas de Anzota, the main reason we have arrived at this city in north Chile.
Brutal ocean waves crashing onto the black rocks on the coast of north Chile gave origin to a beautiful rock formation now called Cuevas de Anzotas - one of our Chile highlights.
10 thousand years ago was this place home of the Chinchorro culture, one of the first South American culture. Now it is a popular tourist spot in north Chile. With new coastal walk with staircases into the caves and viewpoints, Cuevas de Anzota was a place we couldn't miss to see.
Read more about Cuevas de Anzota, beautiful seaside caves in Arica, Chile
Gallery
National Park Lauca
National park Lauca lies at the very borders with Bolivia and Peru and is a great representative of the Quechan Andean culture. It's not as a popular spot for hiking as are other National parks in Chile, especially those in the south, but it definitely belongs to the best places to visit in Chile.
With the volcanos Parinacota and Pomerape as a background, National Park Lauca makes a great photo destination. Several small towns in this area are great for admiring the local architecture and you can even hike to a place with ancient cave paintings.
The best thing to do there after a long day on your feet is to soak in the natural hot springs which are quite frequent in this area. If you are brave enough, you can also hike to the top of Parinacota volcano (6348 m).
Gallery
Central Chile – cities, seaside & wine
Santiago de Chile – ice-cream & empanadas
Santiago is the capital of Chile, the biggest city with a population of 7 million people. It lies in the inland – between the Pacific coast and the beautiful Ande mountains. Santiago is a great base for exploring more of Chile, as the low-cost flights are frequent to every other corner of this fascinating country. Check flights here >>
Having a few days in Santiago de Chile, best places to visit are the main sights, the nearby vineyards, the local markets, the city's fun nightlife, or the sea-side resorts like Valparaiso or Vina del Mar. One of the most recomended things to do in Santiago is also eating empanadas and indulging in hand-made ice cream at Emporio La Rosa.
On our trip, Santiago de Chile was an important benchmark – it was the first place we've visited without having a car. So our visit in this buzzing metropolis was mostly about drinking wine, eating empanadas and ice-cream, and planning our next steps – we had 3 more months of travelling ahead of us and 3 more countries to see.
Gallery
Maipo Valley – wine & cycling
Just like Argentina is famous for Malbec, Chile is famous for Carmenere. Well, not really. Unless you are a wine connoisseur... So what is Carmenere? It's one of the most ancient European varieties of wine, which you can find only in Chile. Say what? At the end of the 19th century, all the Carmenere vineyards were destroyed by a disease, and the sort was believed to be extinct... Until a few decades ago, when wine experts discovered it in Chile, where they thought it was Malbec...
Anyway, enough history lesson, the tourist places in Chile where you can try Carmenere is in the Maipo Valley nearby Santiago. There are many wine tours organized from Santiago to several different wine producers. The most popular ones are Concha y Toro and Santa Rita with several different tours on their properties.
We've opted for the Wine and Bike tour with La Bicicleta Verde, to enjoy some fresh air and movement beside drinking the wine. It was a beautiful and easy bike ride next to the vineyards with the Andes mountains in the background. One thing we didn't realize though is, that you shouldn't ride & drink. So the wine tasting all happened at the end of the biking in a small boutique winery William Fevre, followed by a great lunch and more tasting with our small group of friends in Vina Haras de Pirque.
Valparaiso – Street art & handicrafts
Valparaiso is a colourful city on the coast of Chile, approximately 1.5-hour bus drive from Santiago. The port city of Valparaiso is popularly known as Valpo and boasts with vibrant murals, street art and colourful houses. With the twisting and climbing alleys, quaint cafes at every turn, handicraft stalls dotting its narrow streets and rickety, old funiculars climbing the city's steep slopes, this city makes a great weekend getaway.
We took 2 days for Valparaiso and left our laptops in our hostel in Santiago, to be able to fully enjoy its energy. We spent mornings exploring street arts, strolling among the sellers of handicrafts and unique souvenirs, frequently stopping at cafes, restaurants or rooftop bars for something delicious.
Our hostel was right in the middle of the Cerro Alegre, a UNESCO world heritage site, so everything what there is to see in Valparaiso was at the reach of our hands, the rest we covered by going on a free walking tour through the city.
Gallery
South Chile – National parks, penguins & mystique islands
Torres del Paine National Park
Torres del Paine is one of the most famous landmarks in Chile. It is the dream of many travellers and mountain lovers and it's just as you know it from pictures - a place with breathtaking beauty, wild nature, and severe living conditions.
Torres de Paine National Park is most known for the view of jagged rocks sticking above turquoise blue lakes and though hiking in Patagonia is no piece of cake, many backpackers are heading to this park for a multiple-day W trek to enjoy the views as much as possible.
During our visit, we were unlucky on weather, which is very unpredictable and instead of multiple-day hikes went on multiple day-hikes, enjoying the views of the park from roads less travelled.
Read more about hiking in this Chile's famous landmark: Torres del Paine – day hikes for every hiker
Gallery
Los Lagos – Pucon, Villarica & Puerto Varas
With great surprise, my absolute favourite part of Chile is not Patagonia, but the Los Lagos region lying just above it. We've spent the longest time in Pucon enjoying many outdoor activities, before moving south to another beautiful town Puerto Varas.
Pucon, Villarica and Puerto Varas are small towns which live mostly from tourism. If you are an outdoor lover, you'll find the best outdoor activities in Chile in this area. You can pick from rafting, cycling and hiking to relaxing in hot springs or on the beach of mountain lakes with surprisingly warm water.
One of the most popular things to do here is trekking to the top of the Villarica Volcano near Pucon or visiting the Petrohue falls near Puerto Varas.
Read more about what to do in Pucon – the Chilean paradise for outdoor sport freaks
Gallery
Carretera Austral, the most beautiful road in the world
When we were staying in Pucon, I had a temporal brain shortage and came up with an idea, to cycle down the Carretera Austral. Why? It's believed to be one of the most beautiful roads in the world. Road with unbelievable views which being enjoyed from the seat of a bike would be an unforgettable adventure.
Carretera Austral starts in Puerto Montt, passing through rural Patagonia and 1240 km later ending in Villa O'Higgins, and it's one of the best places to visit in Chile, especially if you have a car. For us, renting a car seemed too expensive and complicated, so my idea was buying a pair of bikes to enjoy this beauty the wild way. Well, Primož talked me out of it. I'm still not sure if I'm happy or sad about that (lol).
In the end, the only part of Carretera Austral we saw, was the one leading from Puerto Montt to National Park Alerce Andino, where we went to walk among thousands years old trees. The rest of it is waiting for our return and the idea with biking on it is still in my dreams...
Gallery
Mystical Chiloe Island
If you are looking for unique tourist places in Chile, the Chiloe island in the south is definitely one of them. It's a big island south of Puerto Montt shrouded in mysterious stories and legends. The best way to get there and enjoy its atmosphere is to rent a car and stay for 2 or 3 days. If you don't have the time, another option is to pay for a whole day tour – that's what we did.
I must admit, I'm quite sorry, that we went on the tour instead of taking 2-days for the island, as it's a quite long drive from Puerto Montt, meaning most of the time of the tour, we were witting in the bus. And you know how it is on these tours – a lot of waiting around and not having the option to stop wherever you want and do whatever you want.
Doesn't matter which tour operator you choose, they are all the same – better to use the money for renting a car and having full freedom. Chiloe Island is a beautiful place that deserves more than just a day visit. You can spend 1 day driving around, stopping in the cute small towns and villages and the next day in the quiet solitude of the National Park Tantauco on the southern tip of the island...
Read more about our visit to Chiloe, a mystical island in the south of Chile
Cerro Castillo National Park & Marble caves
Cerro Castillo is a national park located on the lower part of Carretera Austral. It was recommended to us by a friend in Santiago de Chile who worked there as a tour guide. There is a beautiful 51km trail in pure nature, with free camp-sites and without any hotels or crowds of tourists. A true paradise for us.
Nearby Cerro Castillo National park is also a Lago Gral Carrea with a phenomenon of its own – the Marble caves. A place I wanted to see the minute I saw the first photo of it. Unfortunately while trying to combine work and last 2 months of travelling, we had to give up a visit to this jewel, and it's still waiting for us to come back and enjoy it.
Find more info about Cerro Castillo National park on their official website here >>
Gallery
Planning a trip to Chile - how much will it cost
If you are planning a trip to Chile, you must be interested in how expensive it is. Chile is one of the richer countries in the South American continent. That means more people speaking English, nicer hotels, better roads, comfortable buses and in general good tourist infrastructure. But it also means a bit higher prices than you find in Peru or Colombia.
I found the prices in Chile very similar to east Europe: 40-50 € for a double room in a nicer hotel, 20-30 € for a hostel (private) room, 6-8 € for lunch menu, 15-20 € for nice dinner, 3 € for a beer or glass of wine. One-day tours 60 - 100 € (depending on the specifics of the tour, equipment needed, risks, etc...)
Download a map with all the tourist places in Chile to your phone: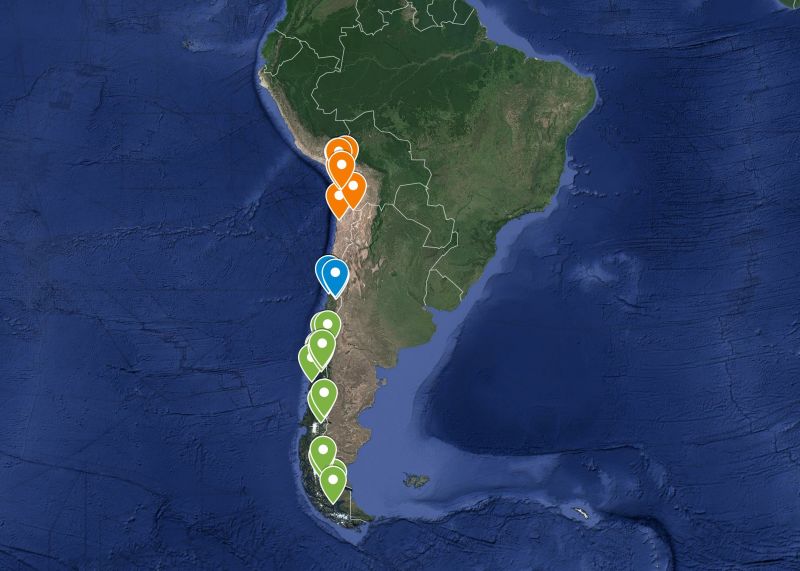 Travelling through Chile – how to
The absolutely best way of travelling through Chile is by plane. Chile has several low-cost airlines and the plane tickets from Santiago to other major cities can cost anything between 20 € - 120 €. Of course, the sooner you book the flight, the cheaper it will be. Check the prices for flights in Chile here>>
If you plan travelling around Chile by car, you can be sure the roads will be nice. There are also no corrupted policemen on the roads and the GPS is very reliable. Only one thing you have to watch out for – if you want to cross the borders to Argentina, you have to have special car insurance. Check prices of Car Rental in Chile here >>
Thanks to the nice and straight roads, also bus travel is quite comfortable and it's a good option if you miss the cheap flight tickets. We took a night bus from Santiago de Chile to Pucon, and later from Puerto Natales to Ushuaia. In South America, we usually booked buses with Recorrido.
When you cross the borders to Chile form another South-American country, be careful what food you have with you. Chile has a very strict policy about importing food – any vegetables, fruits, seeds & nuts, meat or dairy is strictly forbidden and you have to declare it, otherwise, you risk a huge fine. If you are unsure wheter or not you should declare something, ask the officers before handing in the declaration form.
Do you like this article or are you planning on visiting Chile?
Pin it to your travel destination board to access it later >>
The best places to visit in Chile – highlights of our 2-months trip