Peru
Amazing tour to Atacama desert and Canyon de Los Perdidos
February 4, 2018
When staying in Ica, desert will be all around you and I'm sure the real reason you came here, is the desert fun in Huacachina lagoon. Though if you are looking for the real desert adventure, Huacachina is not the place you will find it. Let me tell you about a fascinating tour to Ica desert, Peru.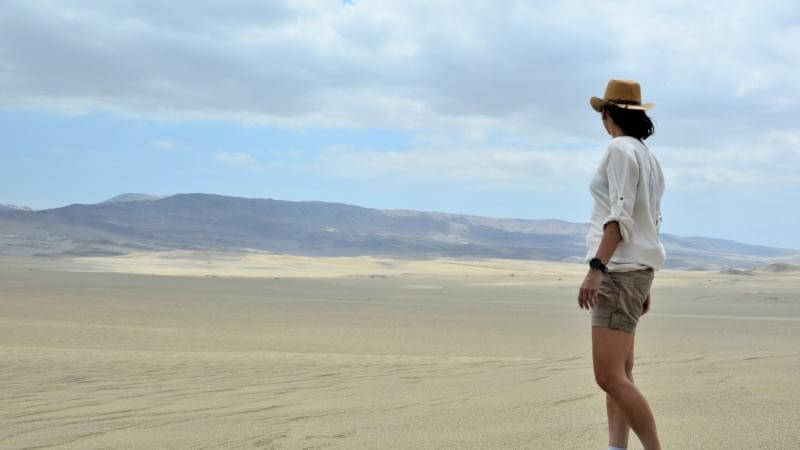 *This article contains some affiliates links to sites, from which I receive a small reward if you make a purchase from them.
Where is Ica?
Ica is a small town 5 hours south from Lima surrounded by Atacama Desert. Though many people are coming to Ica for a desert adventure Huacachina is famous for, there is a place not many know about. This place is called Cañón de Los Perdidos – a wonderful creation of nature, surrounded by desert full of fossil and interesting rock formation, a lost canyon in Ica desert, Peru.
Cañón de Los Perdidos, a treasure lost in the Ica desert, Peru
Our host Luis from Waranqu offered us the trip to the desert and Cañón de Los Perdidos (canyon of the lost people) right upon our arrival. I think he was concerned a little about our mental health since we have decided to spend the whole week in Ica, where most of the tourist spend maximum one or two nights. Well, we had a reason for our long stay, but doing something off the tourist grid was more than welcomed. So on Sunday morning, we have left Ica at a reasonably early hour, around 8 a.m. – me, Primoz, Goncalo and our guide Luis have started a 3 hours long journey through the Ica desert.
Approximately after 1 h drive on the Pan-American road, we have reached the entrance to the desert, and the bumpy ride has started. Luis knew this desert like his own backyard – as a young boy, he often took a horse and went to the desert, researching and enjoying its quiet beauty, coming home late at night. Even though sometimes we had a feeling he was lost, he was just evaluating the road and finding the safest way to get us through rocks and sand dunes.
First view of this beautiful Ica desert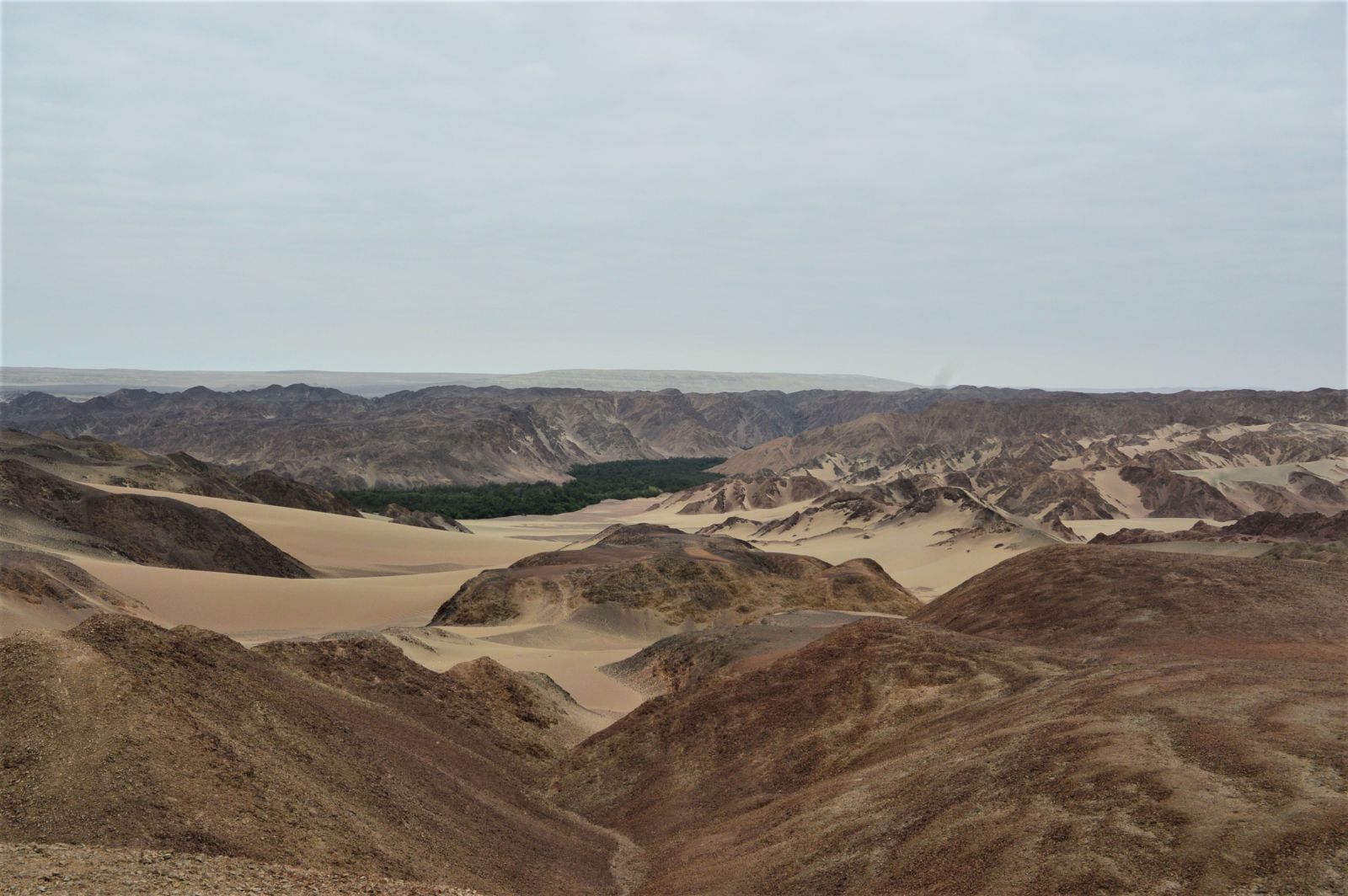 Just rock and sand and some green bushes where river Ica flows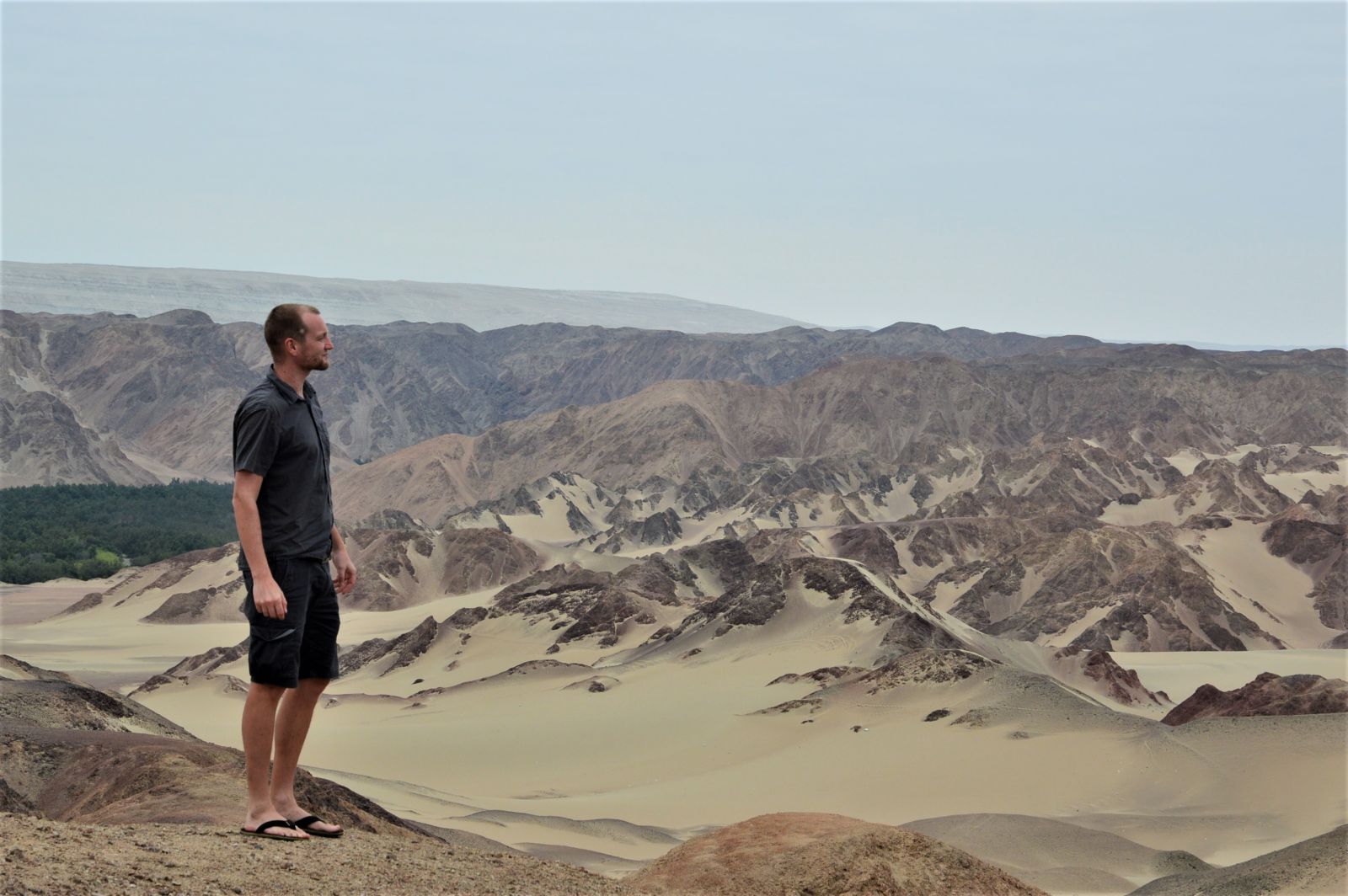 Some plants can be found also deeper in the desert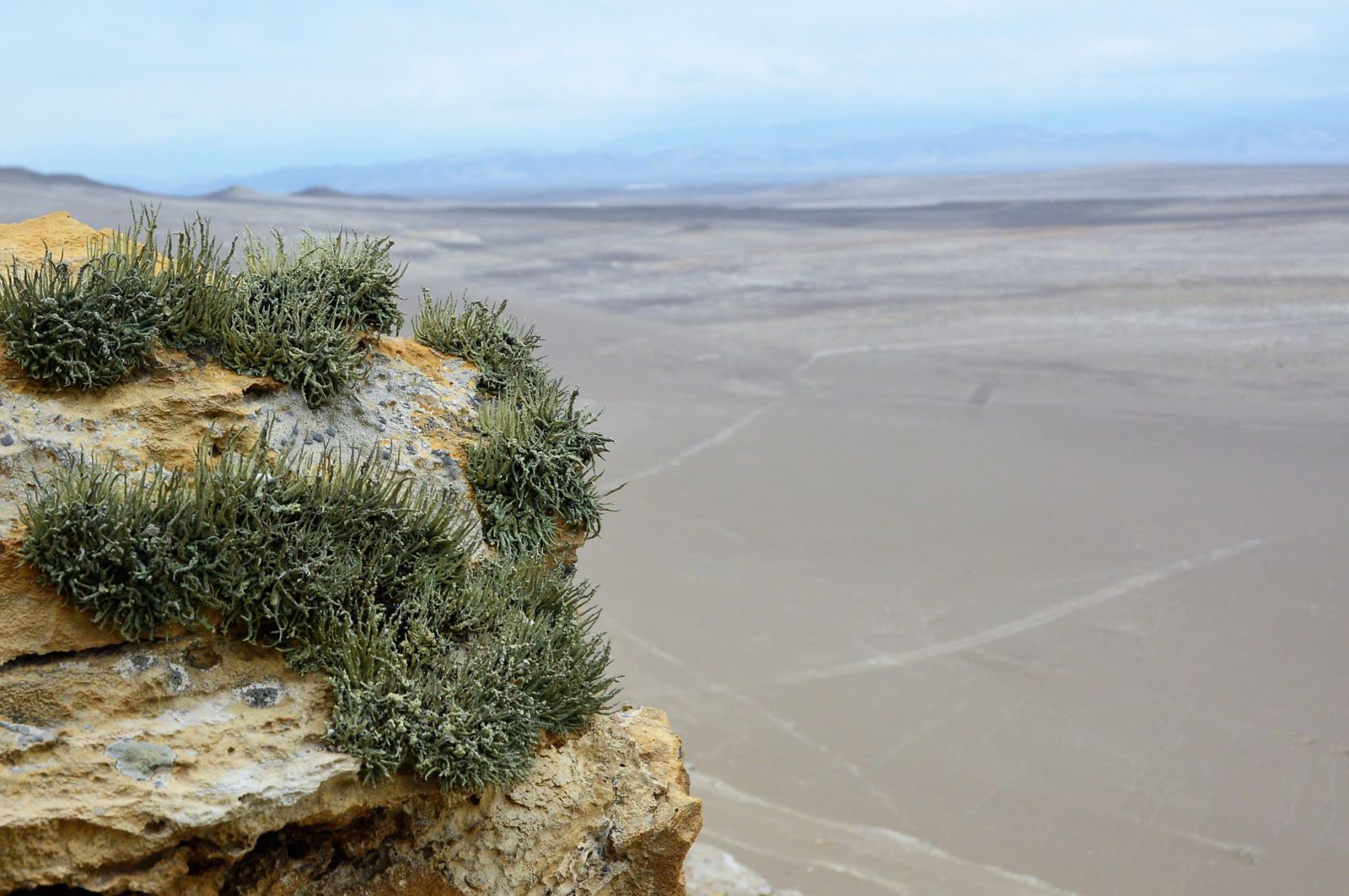 This is the desert adventure, Huacachina can only dream about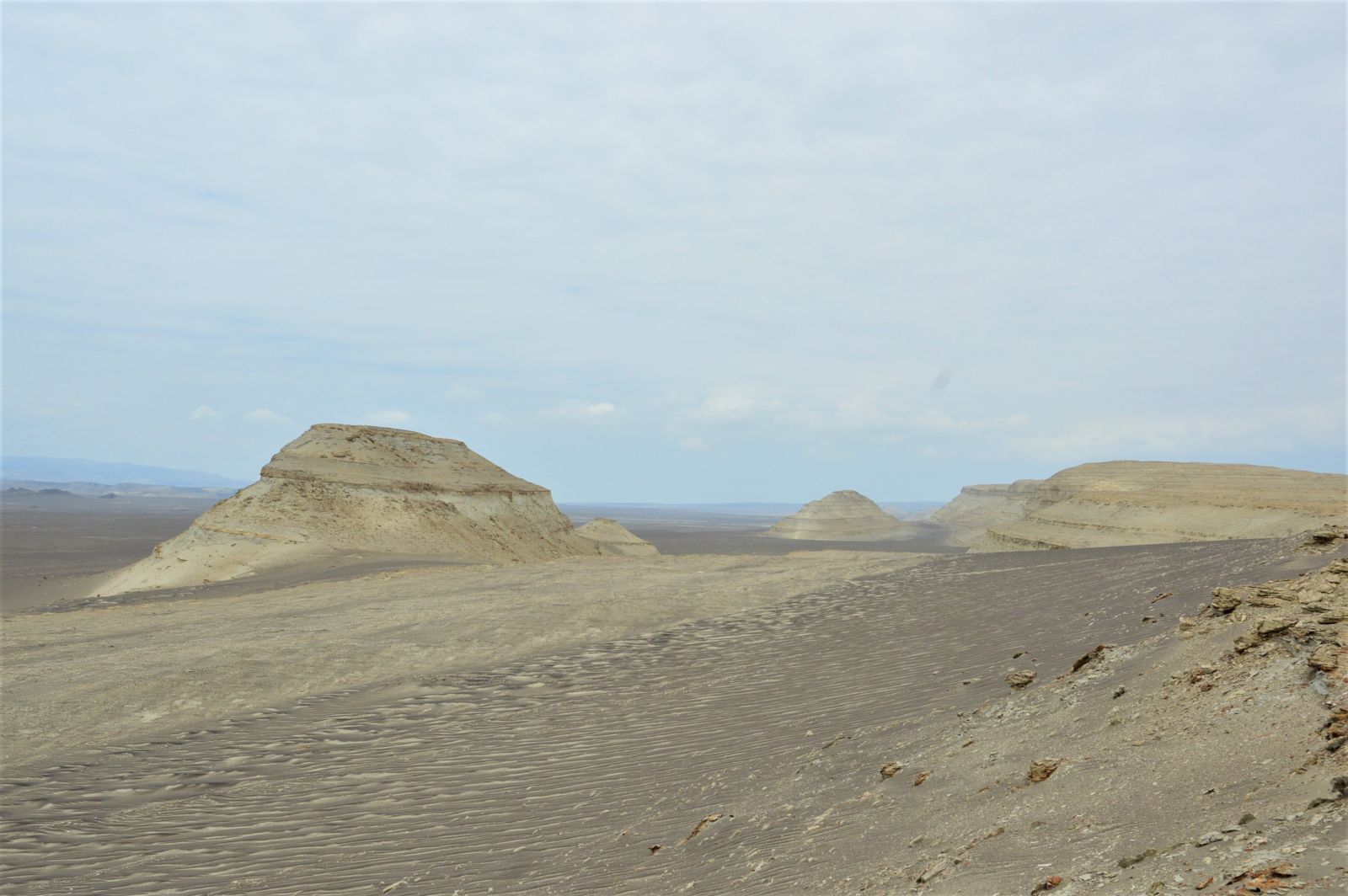 A natural beauty I have never seen before
Thanks to Luis's perfect knowledge of the Ica desert, we could go totally off the marked road and he was often stopping and showing us interesting places with beautiful views and thousands or million years old fossils – we even saw a skeleton of at least 6 m long animal – probably some crocodile, based on its shape… But fossils were basically everywhere – smaller or bigger, every piece of rock we stepped at could have been an animal many years ago.
Finally, after long 4 hours, we have arrived at the Cañón de Los Perdidos – in front of us opened a huge hole in the ground, which beauty is impossible to describe by words. This canyon was created millions of years ago by now almost non-existed Seco River, which shortly after leaving the canyon joined Ica River and finally entered the Pacific Ocean. The water coming from the highlands created unbelievable beauty, a beauty which luckily is hidden from the eyes of tourists and thus is preserved in its pure form. Though, unfortunately, even here can be found trash, which was brought probably by wind or water during rainy seasons…
First big fossil we saw, no idea what creature it was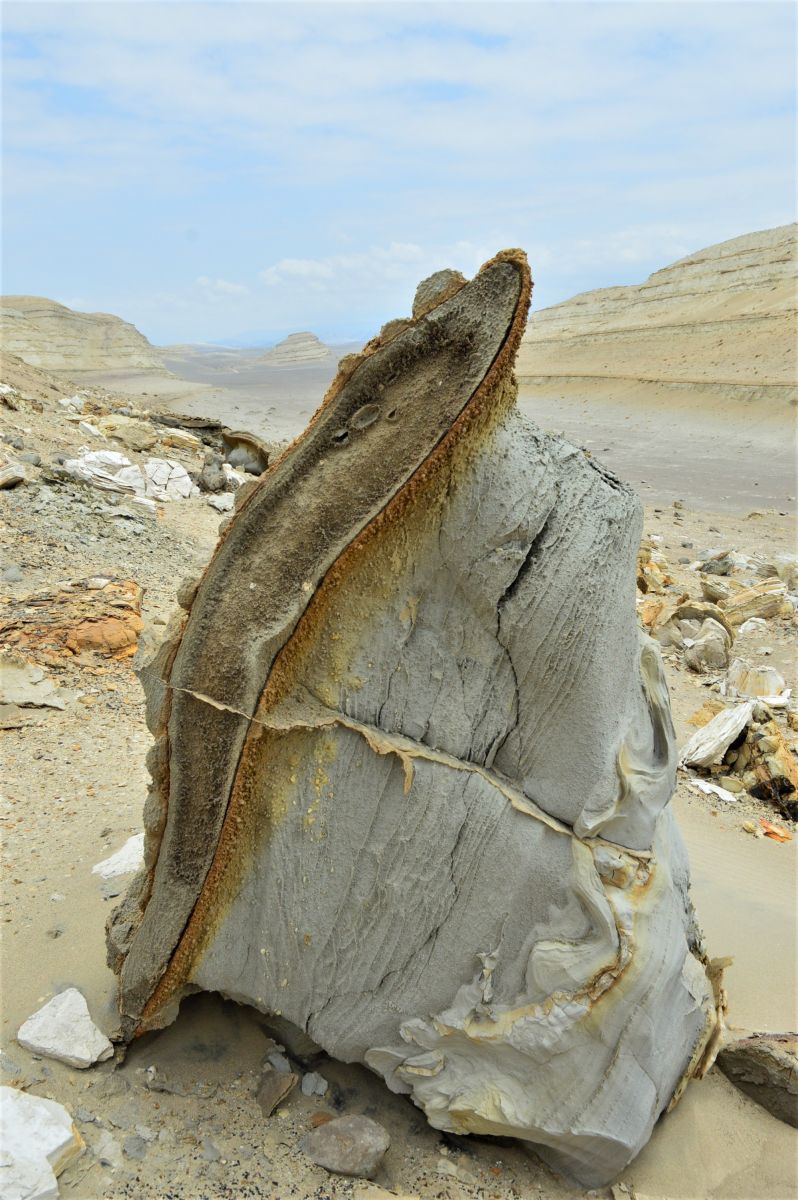 But this one is the truly unbelievable piece of history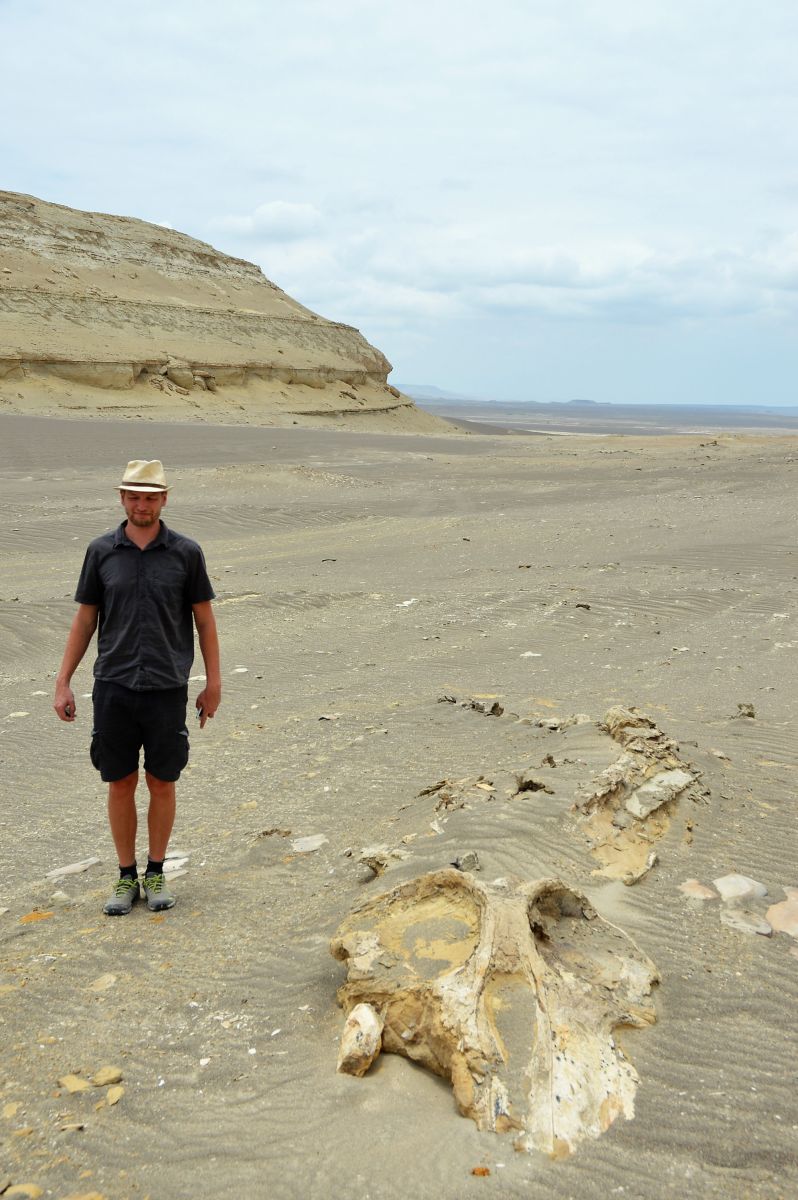 Pieces of crystal in straight layers everywhere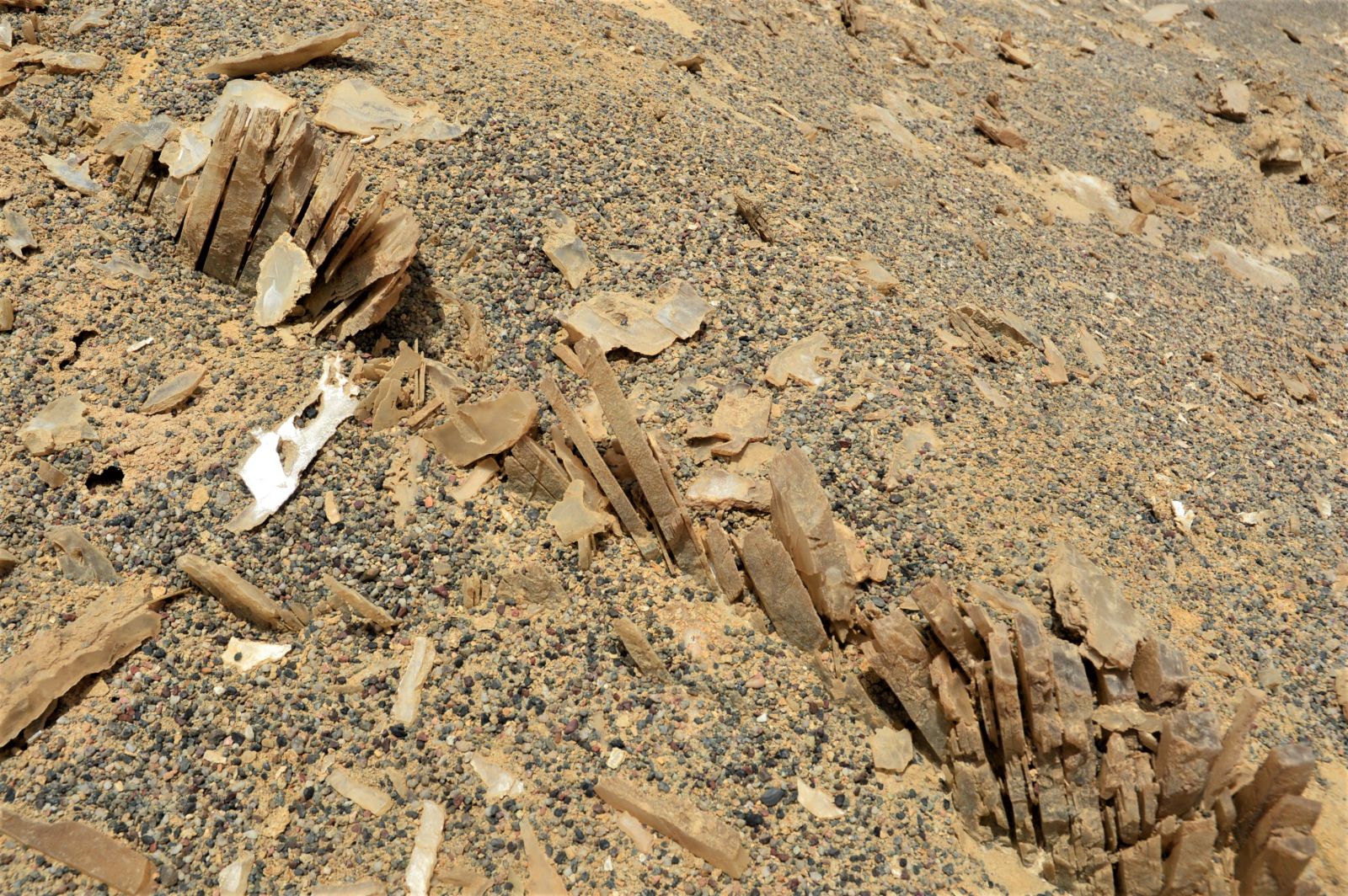 And small fossils scattered all over the place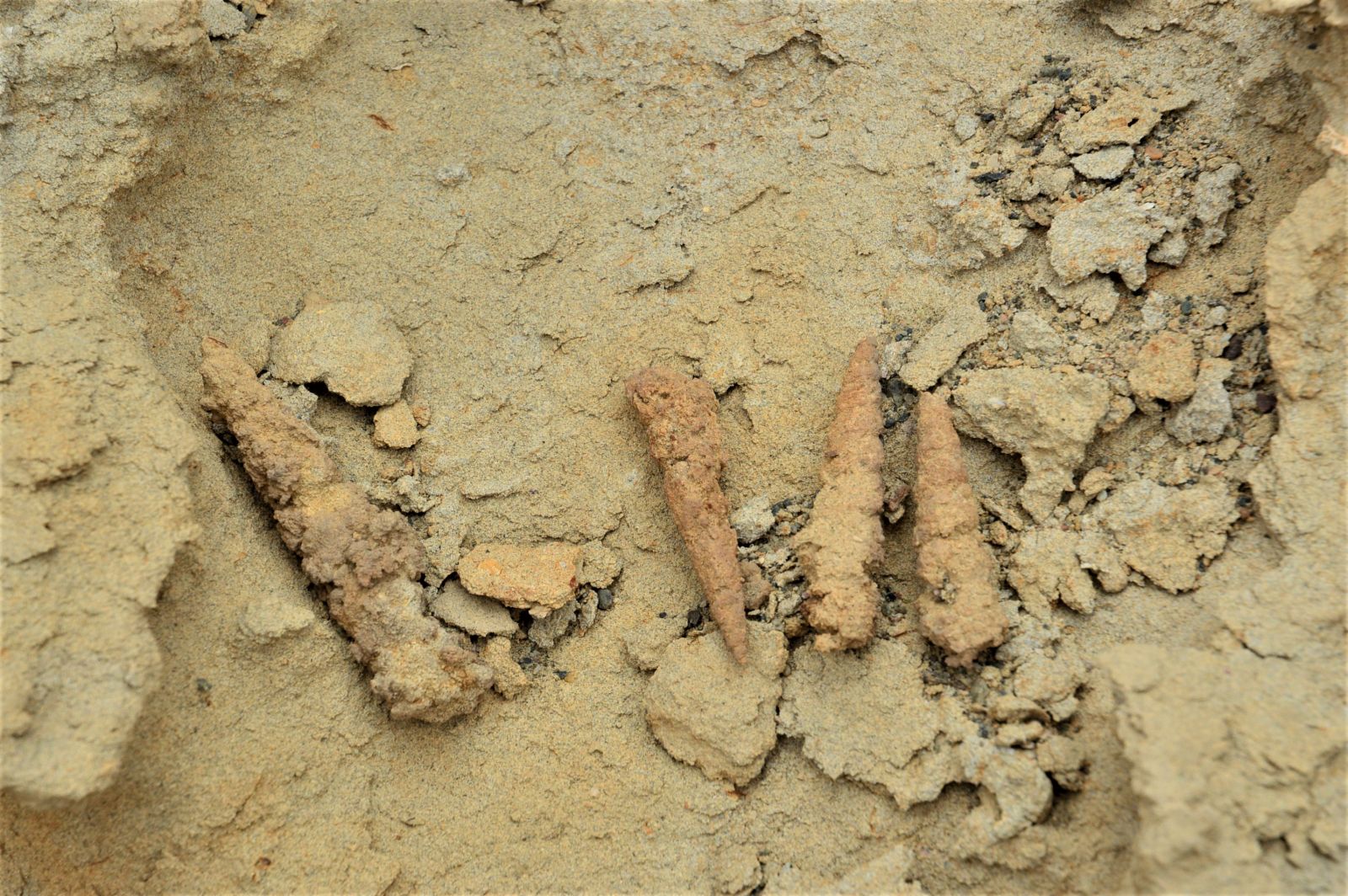 The view of the canyon from above is truly majestic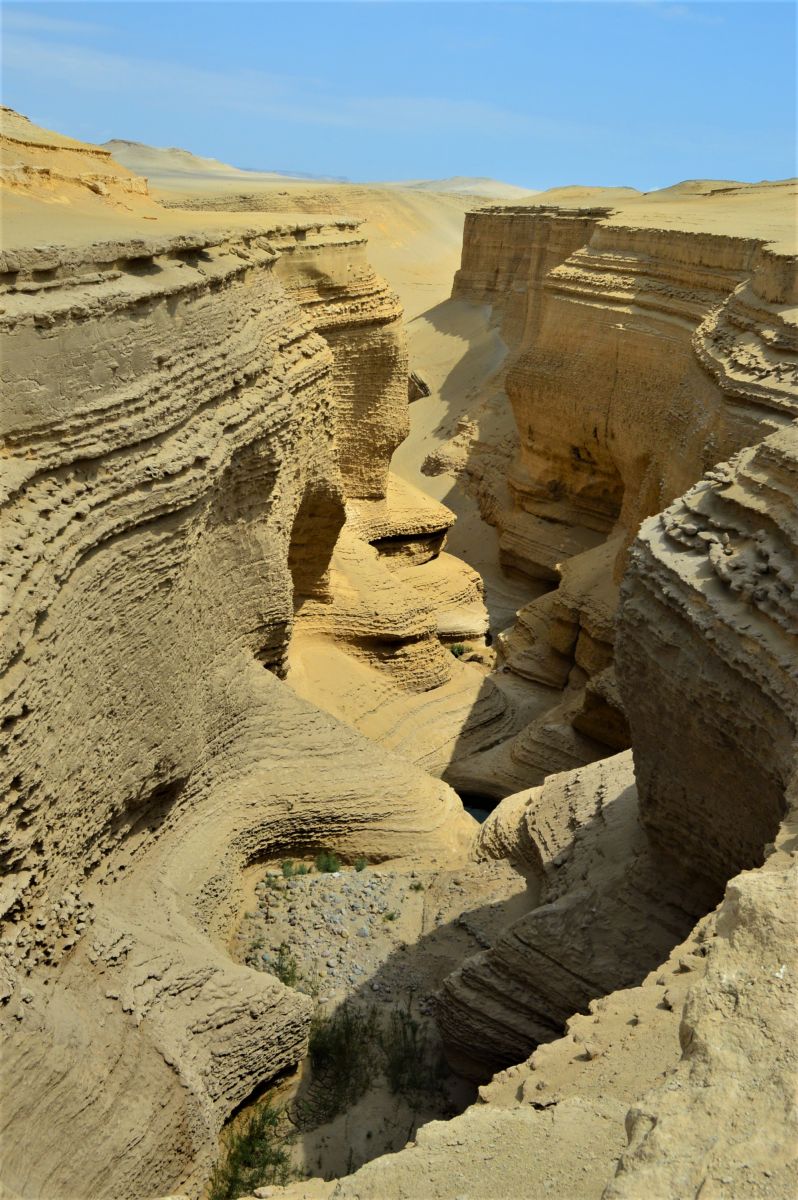 Men seem to be a tiny little ant compared to it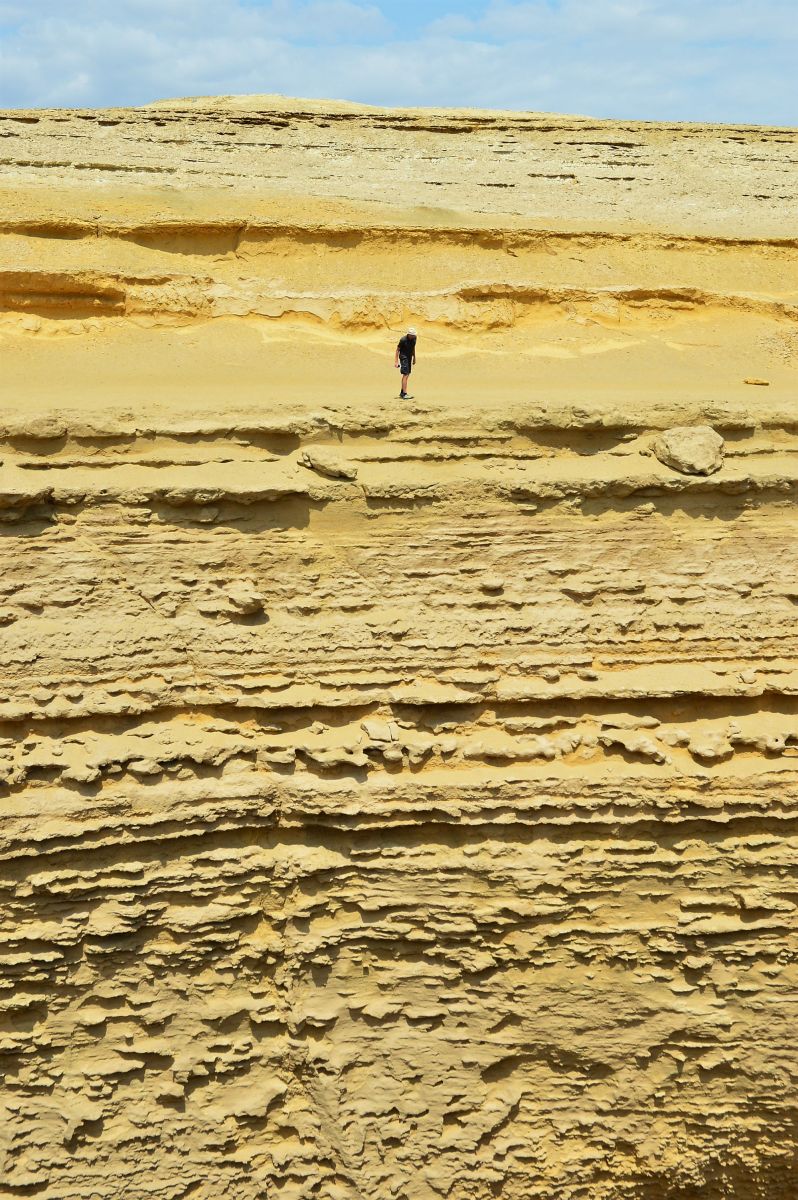 All you can hear is howling wind and scream of wild birds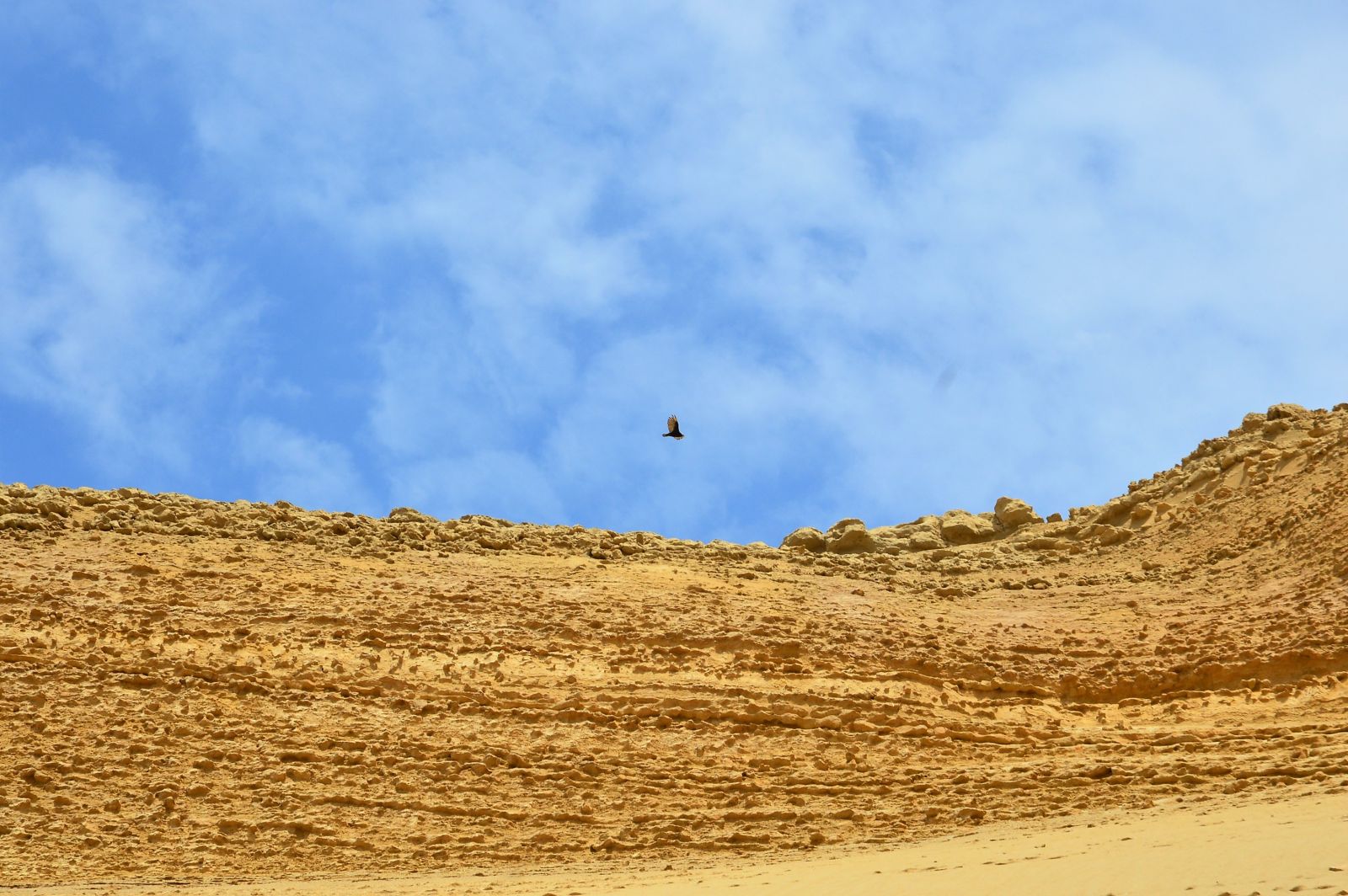 From the bottom, the canyon seems to be even bigger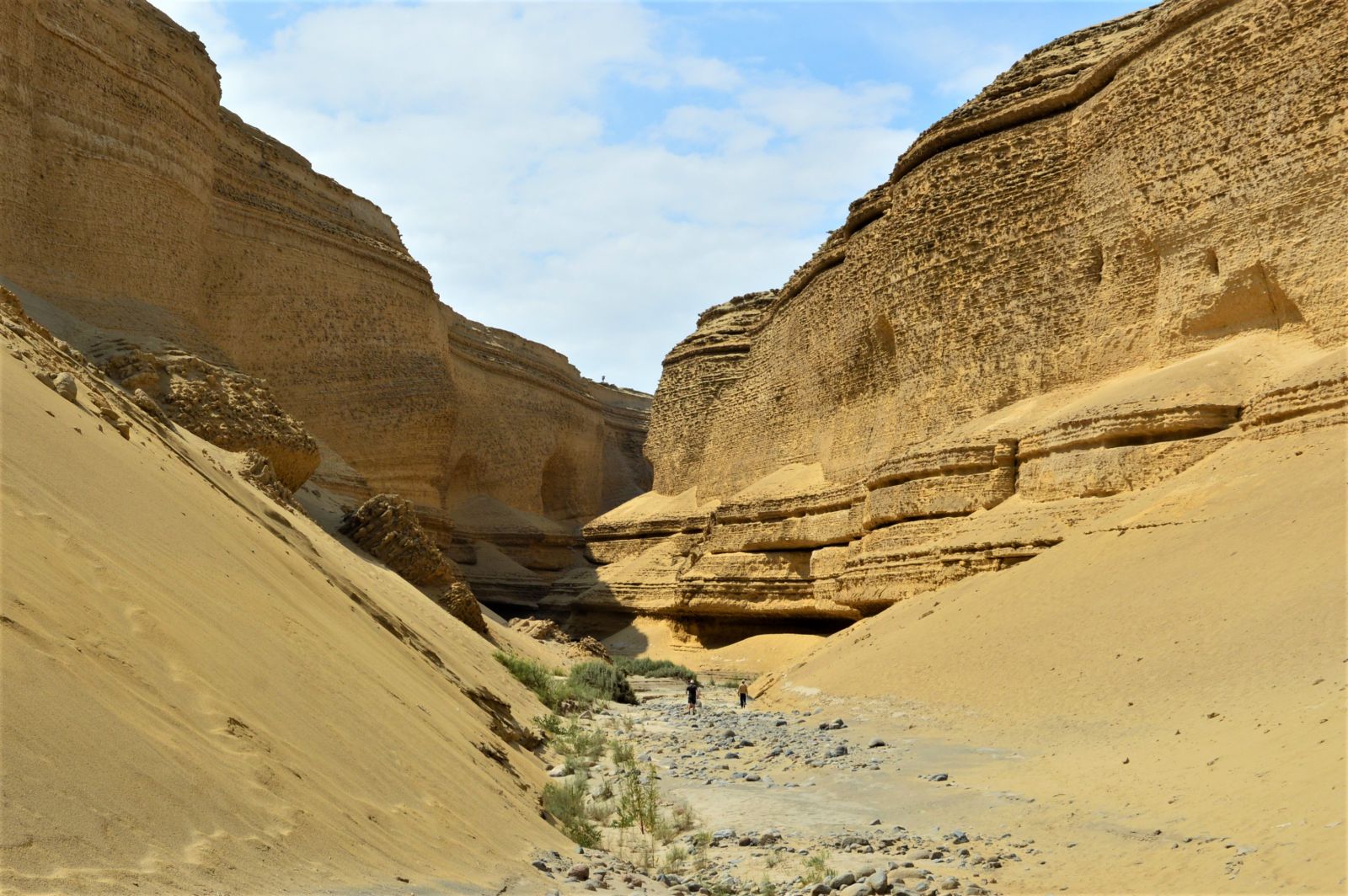 You can walk in and admire the huge rocks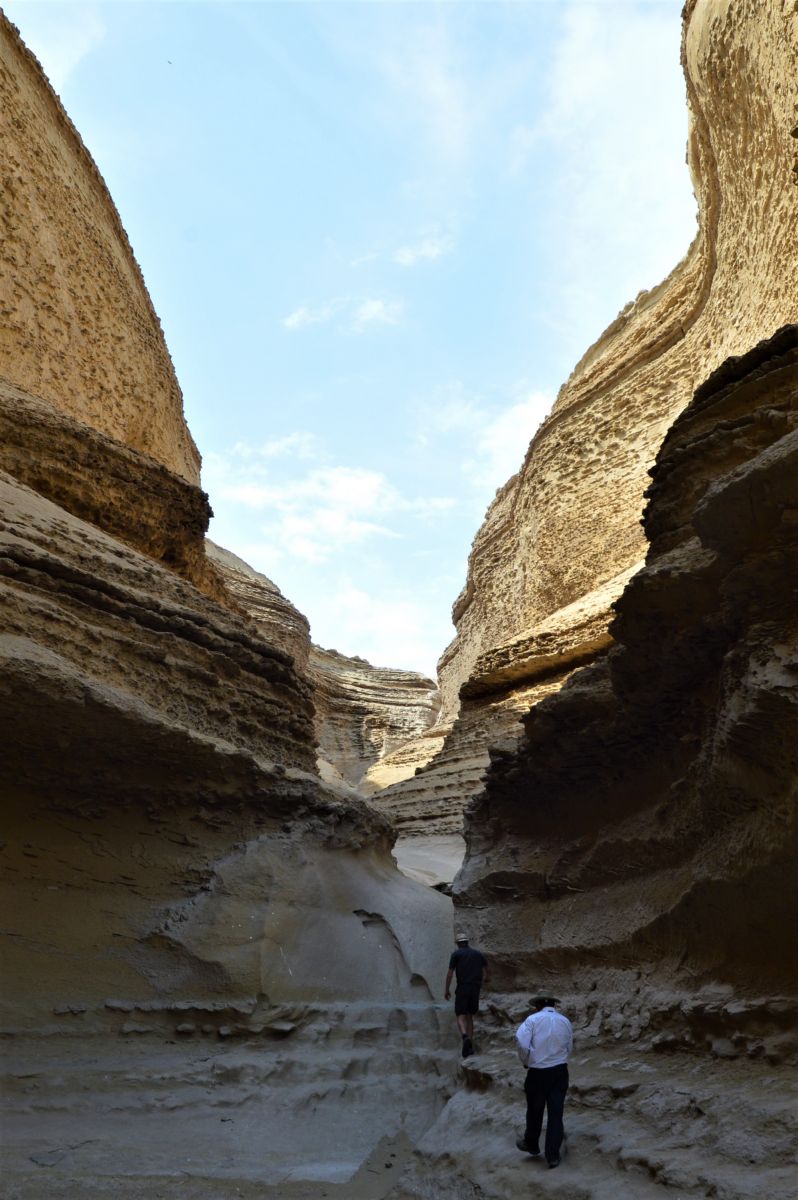 Until you reach a small pool in the middle, with an underground water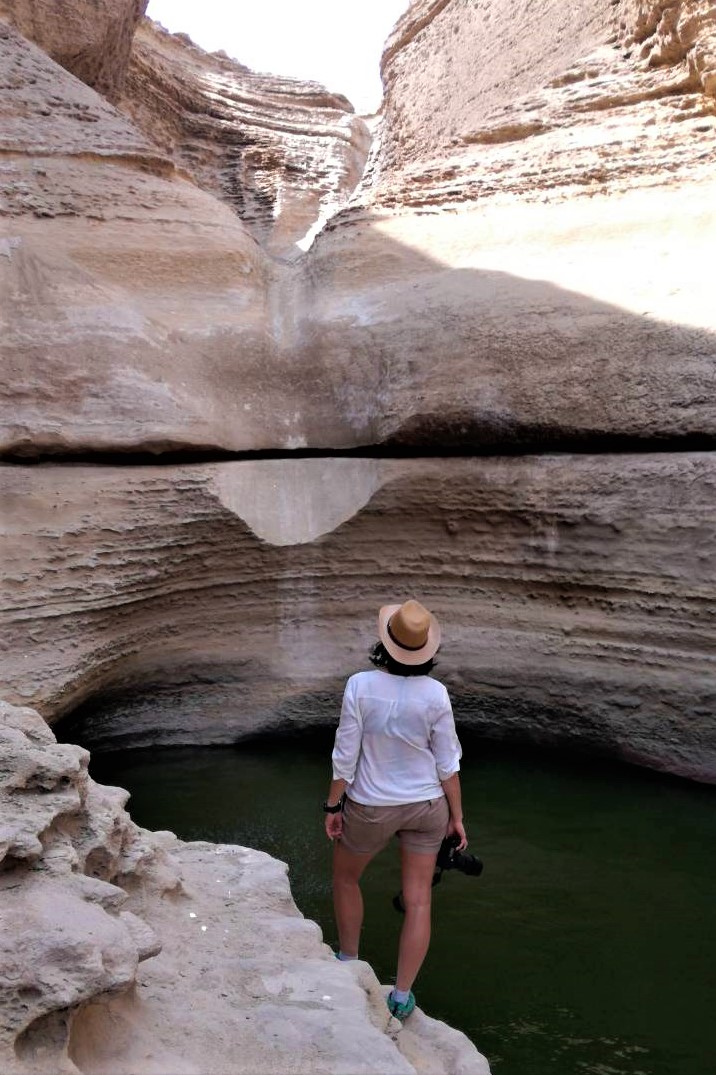 Don't get lost when searching for the Canyon of the lost people
Later on, I did my research – internet says that this 200m deep canyon was discovered only in 2011 (though I suspect Luis he knew about it much longer). Luis also told us it stays unchanged despite frequent earthquakes (the last earthquake in Ica was in 2007, so I think Luis was playing in this canyon already as a child) There are also some other tours organized to this canyon, though we only met another 3 people there, so it's not very popular…
My advice – if you get a chance to go to Peru and stop on your way to Machu Picchu in Ica, don't miss this opportunity and book your tour with Luis (contact him here and get 10% off of acomodation and all tours when you mention Czick on the road). For much less money than other agencies offer, you will get much more – whole day unique experience in the desert, possibility to touch million years old fossils and crystals and chance to enjoy the unbelievable quiet of the desert. I strongly don't recommend you to try to go on your own, unless you are an experienced 4W driver in the desert, but even then you could easily get lost, which in the desert is not cool at all… 
Luis - our guide and very good driver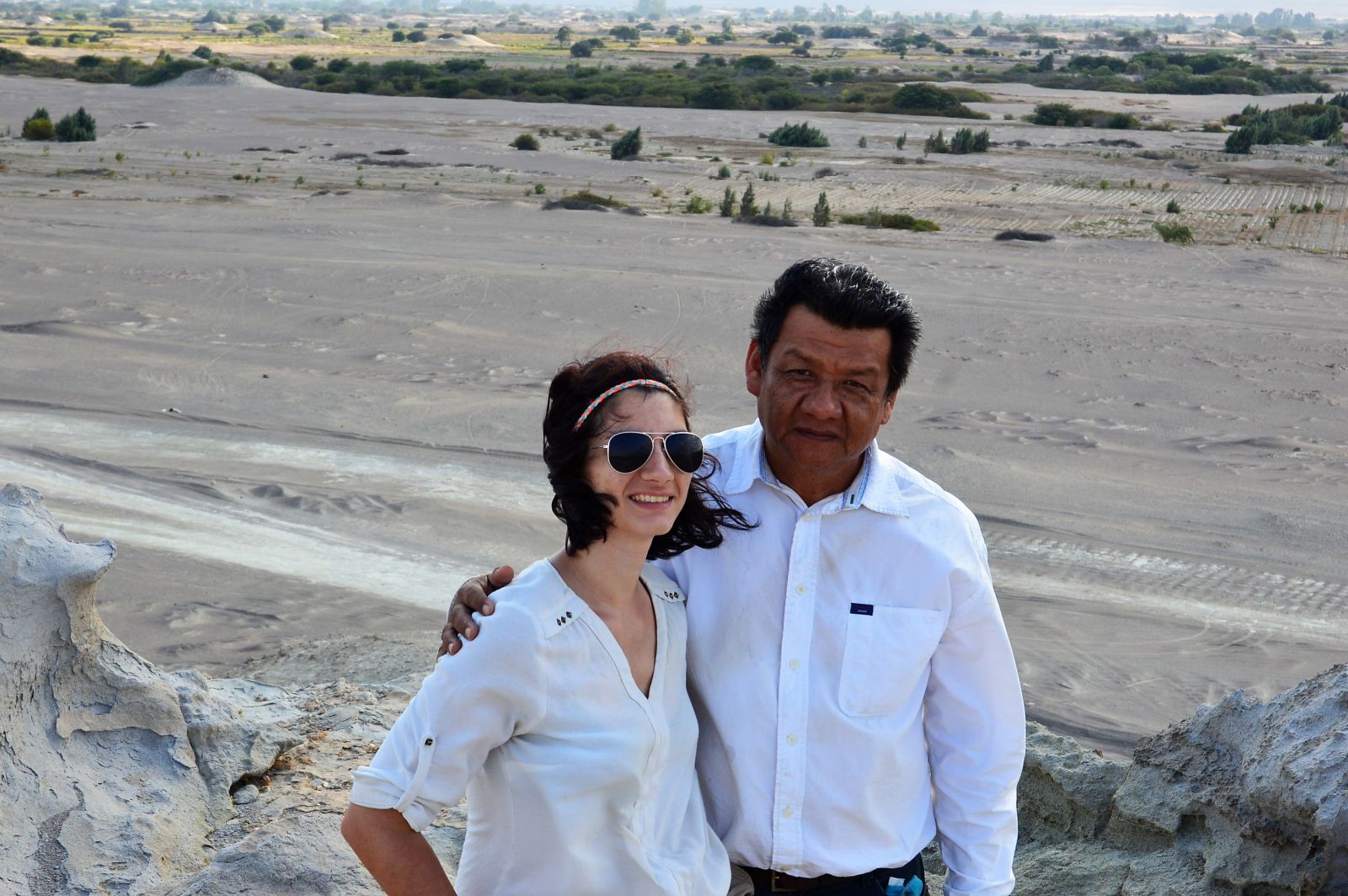 And this is us - like three musketeers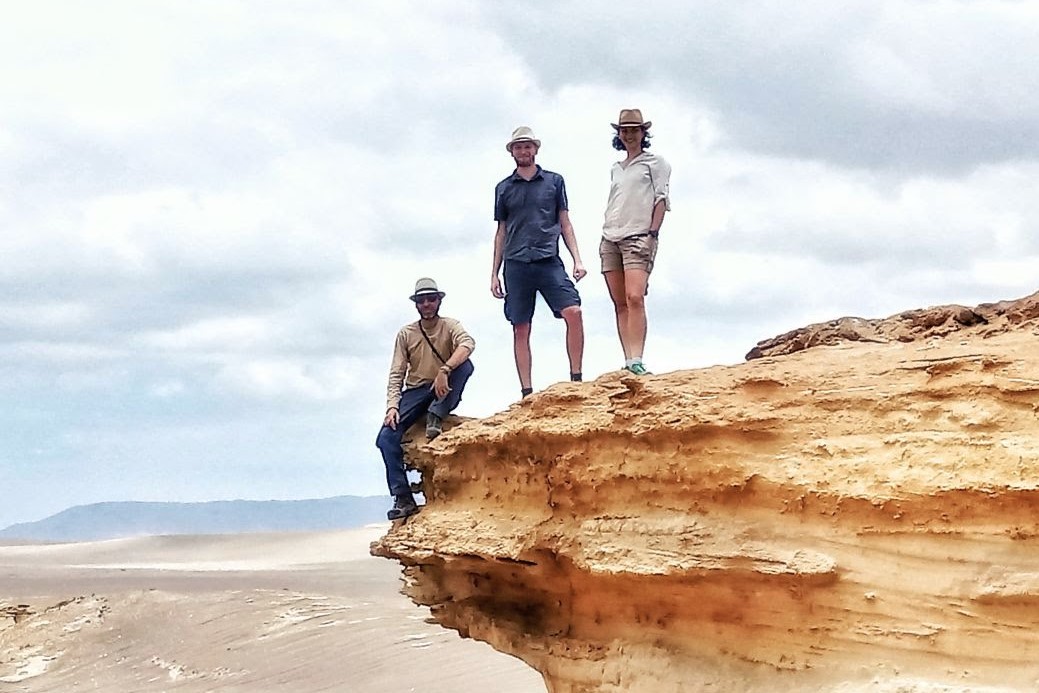 Do you like this post about Cañón de los Perdidos? Pin it to your Pinterest travel board >>
Amazing tour to Atacama desert and Canyon de Los Perdidos